LA PLATA, Md. (Sept. 12, 2014)—The Charles County Sheriff's Office released the following incident and arrest reports.
TIP TO STUDENT CRIME SOLVERS LEADS TO DISCOVERY OF WEAPON AND DRUGS ON SCHOOL GROUNDS: On Sept. 10 at 8:40 a.m., a school resource officer at Thomas Stone High School received a tip through the Student Crime Solvers program that a student was possibly in possession of a gun which was reportedly in his book bag. After investigating further, administrators and officers found a gun in the bag, which turned out to be an Airsoft gun – something that resembles a handgun but shoots small pellets. In addition, two small bags of suspected marijuana were also found inside the book bag. The student, a senior, was charged with possession of a weapon on school grounds and possession of a controlled dangerous substance. Cpl. J. Cooney investigated.
DETECTIVE LINKS SUSPECTS TO THEFTS FROM AUTOS AND STOLEN ATM CARDS: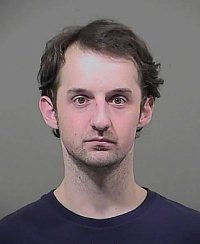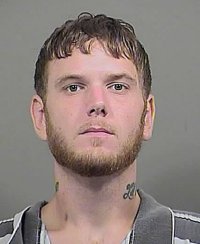 James Thomas Abell, Jr., 28, of Nanjemoy, on left, and Christopher Glenn James, 25, of La Plata.
Detective D. Savoy of the CCSO Criminal Investigations Division has charged two men in connection with at least four thefts and fraudulent use of ATM cards. In April, two cars parked in the parking lot of the Hiker/Biker Trail at Livingston Road were broken into and unknown suspects stole items including an ATM card. Later that day, two cars parked at the St. Ignatius Church on Chapel Point Road were broken into while the victims were attending church services. In those cases, witnesses recalled seeing a small white pick-up truck. Several weeks later, PFC J. Hatfield initiated an unrelated traffic stop of a white pick-up truck and noted similarities between the vehicle's occupants and the description of the suspects in the thefts. Det. Savoy followed up on Officer Hatfield's leads and subsequently linked the suspects to the thefts. The suspects used the stolen ATM cards to withdraw cash and to purchase gas and other items totaling $1300. James Thomas Abell, Jr., 28, of Nanjemoy and Christopher Glenn James, 25, of La Plata, were charged with theft and destruction of property.
ARMED ROBBERY REPORTED: On Sept. 10 between 2 p.m. to 3 p.m., officers responded to the area of St. Linus Drive for the report of a citizen robbery. The victim told officers he was walking down the road when two males approached in a black car, pointed a gun at him and then stole his money. The victim said the suspects were black males in their late teens or early twenties. One suspect was wearing dark clothing and had tattoos. The other suspect had a light complexion and had a beard. Officer A. Coulby is investigating.
STOLEN ATV AND TRAILER: On Sept. 9 at 5:30 a.m., officers responded to the 6900 block of Heather Bryans Road in Marbury for the report of a theft. The victim said unknown suspect(s) were driving a dark colored truck and stole his white 2001 Wells Cargo trailer which contained a black 2006 Yamaha Banshee four- wheeler. The trailer was stolen from the front of the victim's residence and was witnessed by a neighbor who was unaware it was being stolen at the time. There is also a shed to the rear of the residence that the suspect(s) broke into. At this time it is unknown if any property was stolen from the shed. Officer R. Smith is investigating.
CRIME SOLVERS CASE: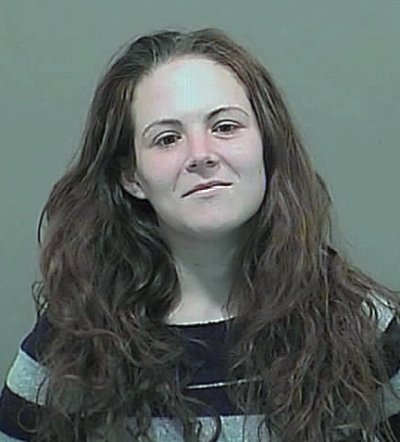 Charles County Crime Solvers is offering a cash reward for information leading to the whereabouts of Samantha Lee Hamilton, 26, of Waldorf, pictured above. Hamilton currently has an outstanding warrant charging her with failing to appear in court on a felony theft charge. Hamilton is 4'11", 110lbs., and has brown hair and brown eyes. Anyone with information about Samantha Lee Hamilton's whereabouts is asked not to approach her but rather call the CCSO Warrant Unit at (301) 932-2222. Charles County Crime Solvers is offering a cash reward of up to $1,000 for information leading to his arrest. Tipsters wishing to remain anonymous may contact Crime Solvers at 1-866-411-TIPS or Text CHARLES + your tip to CRIMES or visit www.ccso.us to submit a web tip. For additional information about Crime Solvers see www.charlescountycrimesovlers.com.
Disclaimer: In the U.S.A., all persons accused of a crime by the State are presumed to be innocent until proven guilty in a court of law. See: http://somd.me/presumed-innocence. Additionally, all of the information provided above is solely from the perspective of the respective law enforcement agency and does not provide any direct input from the accused or persons otherwise mentioned. You can find additional information about the case by searching the Maryland Judiciary Case Search Database using the accused's name and date of birth. The database is online at http://somd.me/mdcasesearch . Persons named who have been found innocent or not guilty of all charges in the respective case, and/or have had the case ordered expunged by the court can have their name, age, and city redacted by following the process defined at http://somd.me/expungeme .