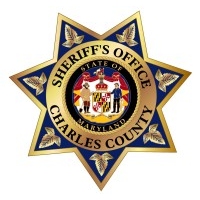 LA PLATA, Md. (Aug. 15, 2014)—The Charles County Sheriff's Office released the following incident and arrest reports.
OFFICERS ARREST FOUR ROBBERY SUSPECTS: On August 7 at 12:15 a.m., officers responded to the 5300 block of Nelson Point Road in Indian Head for the report of a robbery that just occurred. Investigation showed a group of subjects forced their way inside a residence and demanded money. One victim was injured after being assaulted. The suspects fled on foot after stealing a Play Station, cell phone and cash. Officers located the suspects at a nearby house and recovered some of the stolen property. Fabian Danzell Queen, 22, of California, MD; Cornelius Lionell Queen, 21, of Pomfret; Marquis Swann, 21, of Waldorf and James Deondre Thompson, 20, of Waldorf were arrested and charged with robbery. It does not appear the robbery was random. Detective Wimberly is investigating.
PATROL SQUAD CONDUCTS UNDERCOVER ENFORCEMENT TARGETING DRUG SALES: On July 25, a patrol squad conducted special enforcement in the area of Smallwood Park and Ride and the Westlake Dash-In after receiving complaints about illegal drug activity at those locations. As a result of undercover operations, officers arrested three suspects in connection with drug possession and distribution and another person was arrested for disorderly conduct. Sgt. H. Smith, Cpl. J. Timko, Officer R. Gass, Officer V. Warker, Officer M. Casarrubias and Officer J. Pogar made the arrests.
BURGLARY: Between August 13 to August 14, during the overnight hours, several suspects jumped a fence at a residence in the 3200 block of Westdale Court in Waldorf and broke into a house where they stole assorted jewelry. Officer J. Pogar is investigating.
DESTRUCTION OF PROPERTY: Between August 12 to August 13, someone shattered the windows of two excavators in the area of Piney Church Road in Waldorf. PFC C. Garner is investigating.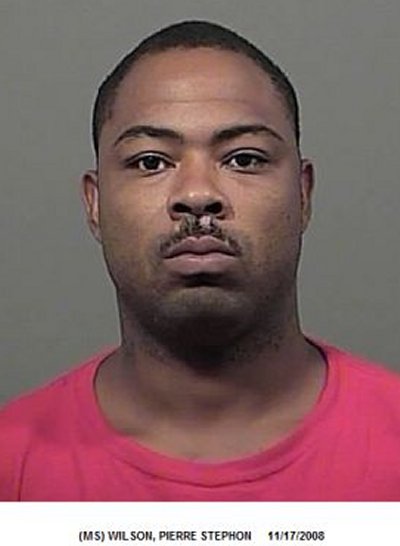 CRIME SOLVERS CASE: Charles County Crime Solvers is offering a cash reward for information leading to the whereabouts of Pierre Stephon Wilson, 28, of Waldorf. Wilson currently has outstanding warrants charging him with failing to appear in court for second-degree assault and violating an ex-parte order. Wilson is 5'9", 198 lbs., and has brown hair and brown eyes. Anyone with information about Pierre Wilson's whereabouts is asked not to approach him but rather call the CCSO Warrant Unit at (301) 932-2222. Charles County Crime Solvers is offering a cash reward of up to $1,000 for information leading to his arrest. Tipsters wishing to remain anonymous may contact Crime Solvers at 1-866-411-TIPS or Text CHARLES + your tip to CRIMES or visit www.ccso.us to submit a web tip. For additional information about Crime Solvers see www.charlescountycrimesovlers.com.
Disclaimer: In the U.S.A., all persons accused of a crime by the State are presumed to be innocent until proven guilty in a court of law. See: http://somd.me/presumed-innocence. Additionally, all of the information provided above is solely from the perspective of the respective law enforcement agency and does not provide any direct input from the accused or persons otherwise mentioned. You can find additional information about the case by searching the Maryland Judiciary Case Search Database using the accused's name and date of birth. The database is online at http://somd.me/mdcasesearch . Persons named who have been found innocent or not guilty of all charges in the respective case, and/or have had the case ordered expunged by the court can have their name, age, and city redacted by following the process defined at http://somd.me/expungeme .