LEONARDTOWN, Md. (July 3, 2014)—The St. Mary's County Sheriff's Office Vice Narcotics Division released the following incident and arrest reports. The Division is an investigative team comprised of detectives from the St. Mary's County Sheriff's Office and Federal Drug Agents (HIDTA Group 34). The Division was established on September 1st, 2007.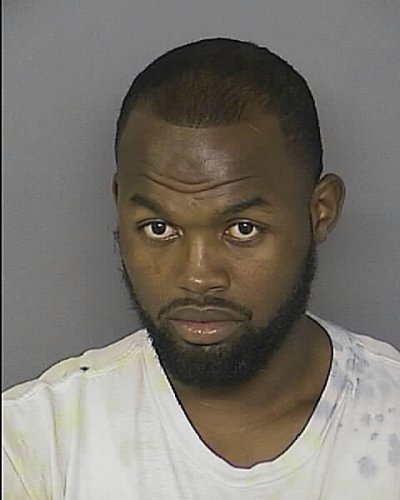 Latavis Matrell Maddox, a/k/a "Tater," 30 of Lexington Park, Md.
COCAINE: Detectives identified Latavis Matrell Maddox, a/k/a "Tater," 30 of Lexington Park, as a distributor of cocaine in the southern portion of St. Mary's County. Undercover purchases of cocaine were conducted and suspect Maddox was indicted by the St. Mary's County Grand Jury. He was arrested and originally held without bond.
WORK RELEASE INMATE ARRESTED FOR OPERATING OXYCODONE NETWORK: Detectives received information that an inmate at the St. Mary's County Detention Center was distributing pills while out on work release. The investigation led detectives to Charles County, where detectives partnered with members of the Charles County Sheriff's Office Narcotics Division. The two agencies worked together as the investigation continued. It was discovered that the inmate was operating a drug distribution network from his place of employment in the Hughesville area.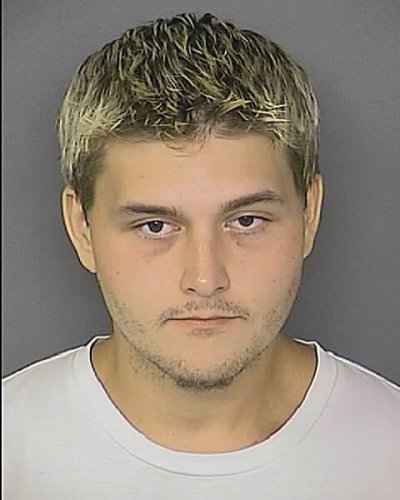 Stoney Louis Buckler, 28, of Mechanicsville, Md.
Further, the inmate was utilizing at least two individuals to pick up and deliver oxycodone and large amounts of cash from him and distribute the pills to users throughout St. Mary's County. Recovered from the inmate were 739 oxycodone tablets of various milligrams and packaged for sale. The street value of the pills was more than $21,000. The inmate, who was returned to the St. Mary's County Detention Center, is not being identified until narcotics detectives from the Charles County Sheriff's Office charge him with the various felony drug charges.
Ronald Douglas Meador III, 37 of Mechanicsville, Md.
During the course of this investigation detectives discovered one of the "runners," Stoney Louis Buckler, 28, was already under investigation for drug distribution from his home on Mechanicsville Road in Mechanicsville by St. Mary's County detectives. The investigation against Buckler continued and on July 2 detectives observed suspect Buckler selling pills to Ronald Douglas Meador III, 37 of Mechanicsville. Both were taken into custody. Suspect Buckler had a total of 48 various controlled pills, 22 of which were oxycodone tablets. Also seized from Buckler was more than $800.00 in cash. Suspect Meador had purchased oxycodone from Buckler and oxycodone was recovered from his vehicle. Additional charges are pending a review with the State's Attorney and additional arrest(s) are expected.
Disclaimer: In the U.S.A., all persons accused of a crime by the State are presumed to be innocent until proven guilty in a court of law. See: somd.me/presumed-innocence. Additionally, all of the information provided above is solely from the perspective of the respective law enforcement agency and does not provide any direct input from the accused or persons otherwise mentioned. You can find additional information about the case by searching the Maryland Judiciary Case Search Database using the accused's name and date of birth. The database is online at somd.me/mdcasesearch . Persons named who have been found innocent or not guilty of all charges in the respective case, and/or have had the case ordered expunged by the court can have their name, age, and city redacted by following the process defined at somd.me/expungeme .