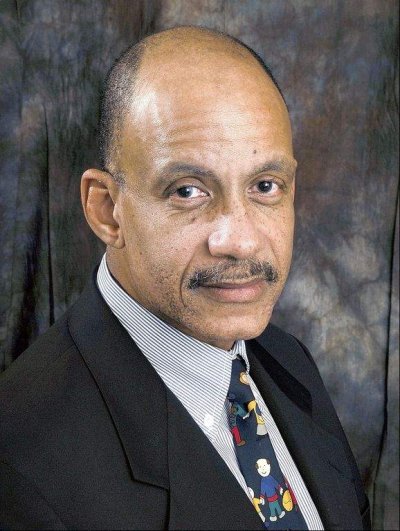 F.J. Talley has been named the director of the DeSousa-Brent Scholars Program at St. Mary's College of Maryland. (Submitted photo)
ST. MARY'S CITY, Md. — St. Mary's College of Maryland announced the appointment of F.J. Talley as director of its DeSousa-Brent Scholars Program. Talley will officially begin work at St. Mary's College on June 16.
Talley brings over 30 years of administrative and teaching experience to St. Mary's College. He has served as dean of students at Bryant University, associate provost at Rowan University, dean at Defiance College, vice president and dean at the College of Southern Maryland, and president at Olivet College and Frederick Community College.
As director of the DeSousa-Brent Scholars Program, Talley will be responsible for recruiting, advising, and tracking students in the program, as well as collaborating with faculty, staff and students to plan, implement, and assess the curricular and co-curricular activities of the program.
Beth Rushing, vice president for academic affairs and dean of faculty, and to whom Talley will report, said, "The DeSousa-Brent Scholars Program is important for both the students in the program and the entire St. Mary's College community. Dr. Talley's experience and knowledge make him a perfect fit for the leadership of this program."
Talley holds a doctorate in student personnel and higher education administration from Ohio University, a master's degree in college student personnel from Bowling Green State University, and a bachelor's degree in English from Dickinson College.
The mission of the DeSousa-Brent Scholars Program is to cultivate the academic and leadership excellence of students from groups traditionally underrepresented at St. Mary's College. By identifying and supporting students of diverse backgrounds, the program prepares a community of scholars to guide the college's efforts to increase the understanding of diversity and inclusiveness.
Each year, a select number of students are invited into the program on the basis of their past success as high school leaders and their membership in underrepresented groups as defined by ethnicity, income, geography, and first-generation status. Learn more at
http://www.smcm.edu/desousabrent.