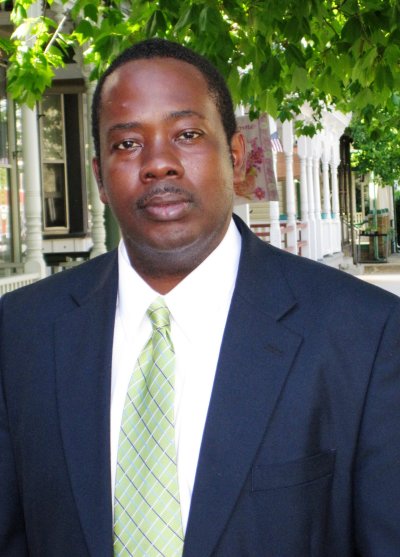 Leonard Brown will begin the position of Dean of Students at St. Mary's College of Maryland on June 23. (Submitted photo)
ST. MARY'S CITY, Md.—St. Mary's College of Maryland announced the selection of Leonard Brown as dean of students. Brown will report directly to the president. He will join St. Mary's College on June 23.
Brown currently serves as dean of students and associate vice president for student development at Dickinson College in Carlisle, Pa. At Dickinson, Brown oversees and plays an integral role in areas of strategic planning and student retention. Prior to his work at Dickinson, Brown was associate dean of students at Loyola University in Baltimore, Md. He served in similar capacities at Frostburg State University and the University of Maryland Baltimore County.
Brown has a bachelor's degree in psychology from Dickinson. He holds two master's degrees from Western Illinois University and the St. Mary's Seminary and University Ecumenical Institute of Theology, respectively. Brown is currently working toward a doctorate in administration and leadership studies at Indiana University of Pennsylvania.
A native of Pittsburgh, Pa., Brown and his wife, Jennifer, have three daughters, Maia, Ava, and Ella.