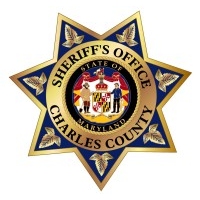 LA PLATA, Md. (June 15, 2014)—The Charles County Sheriff's Office released the following incident and arrest reports.
DETECTIVES LINK ROBBERY IN CHARLES COUNTY TO ROBBERY IN GREENBELT, CRIME SOLVERS OFFERING CASH REWARD: Detectives assigned to the Criminal Investigations Division have linked the suspect in the robbery of a Papa John's pizza carryout on Smallwood Drive on May 12 to a robbery that occurred on May 10 in Greenbelt, MD. In both cases, the suspect wore similar clothing, including a mask, and was armed with a machete. Images of the suspect were caught on surveillance cameras in both cases. Anyone with information about the identity of the suspect is asked to call CCSO Det. Hemsley at (301) 932-2222 or the Greenbelt City Police at (240)542-2137. Tipsters wishing to remain anonymous may contact Crime Solvers at 1-866-411-TIPS or submit a web tip at
www.tipsoft.com
. A cash reward of up to $1,000 is being offered in this case.
CRIME SOLVERS CASE: Charles County Crime Solvers is offering a cash reward for information leading to the whereabouts of Kenneth Morgan, 33, of Waldorf. Morgan currently has outstanding warrants charging him with violating probation on a robbery charge, failure to appear in court on a theft charge and failure to appear in court on a trespassing charge. Morgan is 5'9", 150lbs., and has black hair and brown eyes. Anyone with information about Kenneth Morgan's whereabouts is asked not to approach him but rather call the CCSO Warrant Unit at (301) 932-2222. Charles County Crime Solvers is offering a cash reward of up to $1,000 for information leading to his arrest. Tipsters wishing to remain anonymous may contact Crime Solvers at 1-866-411-TIPS or Text CHARLES + your tip to CRIMES or visit
www.ccso.us
to submit a web tip. For additional information about Crime Solvers see
www.charlescountycrimesovlers.com
.
Charles County Detention Center Hosts 2nd Annual Reentry Fair for Inmates
The Charles County Detention Center hosted their 2nd Annual Reentry Fair on Friday, June 13. More than 60 volunteers representing about 30 organizations from the community set up booths in the gymnasium at the Detention Center to share information with inmates about their programs and how they can help.
Pam Dottellis, Director of the CCDC, said while the primary responsibility at the Detention Center is to keep inmates secure, Corrections staff also offer inmates access to many organizations geared toward helping them improve their lives. "Inmates have access to a general-equivalency diploma program, a religious services program, the Successful Transitioning and Reentry Skills (STARS) program, the Diamonds Program and many other life skills programs," said Dottellis.
The Reentry Fair was started two years ago by Cpl. Ryan Taylor, a Classification Officer at the CCDC, who thought it would be a good idea to have vendors meet at one time at the jail to talk with inmates about important services that could enable them to make better choices. "Feedback from the 122 inmates who participated today has been extremely positive and we hope to continue providing these services every year," said Cpl. Taylor. Sheriff Rex Coffey, who attended the event, said "It's great to see all the vendors who showed up today to share information with inmates. We all want them to succeed when they are done serving their sentence," said Sheriff Coffey.
Participating vendors include: Catholic Charities - Angel's Watch Shelter; Center for Children; Charles County Children's Aid Society, Inc./Salvation Army; Charles County Department of Health; Charles County Department of Social Services; Charles County Government Department of Community Services; Charles County Public Library; Charles County Public Schools Lifelong Learning Center; College of Southern Maryland; Connect Southern Maryland/Health Partners; Department of Veterans Affairs; Grace Lutheran Church & School; Greater Baden Medical Services; Health Partners, Inc.; Lantern Therapeutic Services Inc.; Legal Aid Bureau, Inc.; Lifestyles of Maryland Foundation, Inc./Robert J. Fuller House; Maryland Community Services Locator; Maryland Community Services Locator; Maryland Department of Labor, Licensing & Regulation (DLLR); Maryland Poison Control Center; Parole and Probation (Community Supervision); Pathways Inc.; Point of Change Jail & Street Ministry/Ministers Alliance of Charles County; QCI Behavioral Health; Social Security; United Way of Charles County Administration; Southern Maryland Community Network, Inc.; Southern Maryland Veterans; Vesta Inc.; Walden Sierra; Blue Crabs; Chick-Fil-A and Tri-County Signs.
Disclaimer: In the U.S.A., all persons accused of a crime by the State are presumed to be innocent until proven guilty in a court of law. See: somd.me/presumed-innocence. Additionally, all of the information provided above is solely from the perspective of the respective law enforcement agency and does not provide any direct input from the accused or persons otherwise mentioned. You can find additional information about the case by searching the Maryland Judiciary Case Search Database using the accused's name and date of birth. The database is online at somd.me/mdcasesearch . Persons named who have been found innocent or not guilty of all charges in the respective case, and/or have had the case ordered expunged by the court can have their name, age, and city redacted by following the process defined at somd.me/expungeme .