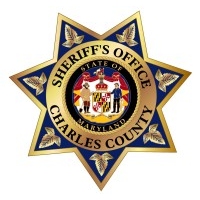 LA PLATA, Md. (June 12, 2014)—The Charles County Sheriff's Office today released the following incident and arrest reports.
CRIME SOLVERS OFFERING CASH REWARD FOR INFORMATION IN ROBBERY CASE: Charles County Crime Solvers is offering a cash reward for information leading to the identities of two males who robbed a man. On June 8 at 8:40 p.m., the victim was riding a bike on a path near Stingray Court and Tilapia Court when two males approached. The suspects showed a gun and demanded money. The victim complied. The suspects also stole the victim's wallet, phone and bicycle. POI J.R. Pogar is investigating.
RECKLESS ENDANGERMENT/ASSAULT: On June 8 at 3:42 a.m., officers responded to the 3400 block of Prince Edward Road in White Plains for an assault. Investigation showed the victim was having a party when several uninvited people showed up. The group was told to leave at which time someone in the group hit the victim and then fired shots into the air. The suspects fled. No one was seriously injured and officers are pursuing leads. PFC R. Brooks is investigating.
BURGLARY: Sometime between June 5 to June 6, someone broke into a shed in the 2700 block of Moran Drive in Waldorf and stole a silver colored Suzuki 1000R. The motorcycle has chrome wheels and a black decal. Officer C. Chamblee is investigating.
SOBRIETY CHECK POINT: On June 5 between 8 p.m. to 12 a.m., officers assigned to the Traffic Operations Unit and the Town of La Plata police conducted a sobriety check point in the 5700 block of Washington Avenue in La Plata. A total of 637 vehicles passed through the checkpoint. One DUI arrest was made and one person was charged with possession of drugs. Officers wrote 9 citations, 5 warnings and 7 repair orders.
Charles County Sheriff's Office Announces Application for Grant
The Charles County Sheriff's Office and Charles County Circuit Court announces it will apply for the Edward Byrne Memorial Justice Assistance Grant (JAG) Formula Program through the United States Department of Justice. The JAG Program provides states and units of local governments with critical funding necessary to support a range of program areas including law enforcement, prosecution and court programs, prevention and education programs, corrections and community corrections, drug treatment and enforcement, crime victim and witness initiatives, and planning, evaluation and technology improvement programs.
Charles County is eligible for $49,565 through this grant, which combines the Byrne Formula and Local Law Enforcement Block grant programs to provide agencies with the flexibility to prioritize and place justice funds where they are needed most. The program allows states, tribes and local governments to support a broad range of activities to prevent and control crime based on their own local needs and conditions.
The Sheriff's Office invites citizens wishing to make comments or review the Sheriff's and Circuit Court's JAG application to contact Karlee Adams, Grant Coordinator, at 301-609-3279. All comments should be made by June 29, 2014.
Disclaimer: In the U.S.A., all persons accused of a crime by the State are presumed to be innocent until proven guilty in a court of law. See: http://somd.me/presumed-innocence. Additionally, all of the information provided above is solely from the perspective of the respective law enforcement agency and does not provide any direct input from the accused or persons otherwise mentioned. You can find additional information about the case by searching the Maryland Judiciary Case Search Database using the accused's name and date of birth. The database is online at http://somd.me/mdcasesearch . Persons named who have been found innocent or not guilty of all charges in the respective case, and/or have had the case ordered expunged by the court can have their name, age, and city redacted by following the process defined at http://somd.me/expungeme .