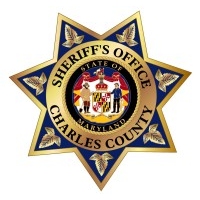 LA PLATA, Md. (June 8, 2014)—The Charles County Sheriff's Office released the following incident and arrest reports.
MAN CHARGED WITH STABBING ACQUAINTANCE: On June 4 at 9:21 p.m., officers responded to the 4800 block of Crain Highway in White Plains for the report of a stabbing. The suspect, Elias Rosas, 37, of White Plains, stabbed a male acquaintance during an argument. The victim, 41, was transported to a hospital where he was admitted with injuries that did not appear to be life threatening. Rosas was arrested and charged with attempted murder. Det. C. Shankster is investigating.
ROBBERY: On June 4 at 10:40 p.m., a man answered an ad on Craig's List regarding the sale of a motor bike. The man was directed to meet the seller at a house on Torpedo Court in Waldorf. The victim arrived and was approached by two males who said the motor bike was in the back. The victim walked to the back and was confronted by a group of males who pulled a gun and assaulted him. The victim's acquaintance saw the robbery and called 911. The suspects fled. Officers canvassed the area and detectives are pursuing leads. The house where the robbery occurred is vacant. Anyone with information is asked to call Det. A. Celia at (301) 932-2222.
CRIME SOLVERS OFFERING CASH REWARD IN TWO ASSAULTS/ROBBERIES: Charles County Crime Solvers is offering a cash reward for information leading to the identities of the suspects involved in two robberies that occurred on June 2 in the 3400 block of Promenade Place in Waldorf. The first case occurred at about 8:10 p.m. when a lone male was approached by a group of males - described as teens or young adults - who showed a gun and demanded money. One of the suspects patted the victim down and stole his cell phone. They fled to a gray car that was parked nearby. A short time later, a man was taking trash to a dumpster when he was approached by a group of males who demanded money. The victim refused and the suspects pulled out a gun and assaulted the man. A neighbor heard the noise and yelled and the suspects fled. The man, 24, was treated for injuries. The Criminal Investigations Division is investigating. Anyone with information is asked to call (301) 932-2222. Tipsters wishing to remain anonymous may contact Crime Solvers at 1-866-411-TIPS or submit a tip to www.tipsubmit.com.
TRAFFIC STOP LEADS TO DISCOVERY OF FUGITIVE AND ILLEGAL DRUGS: On June 2 at 3 p.m., Officer K. Syvertsen initiated a traffic stop in the 600 block of Charles Street in La Plata after a police TAG reader indicated a nearby car was connected to a wanted person. Officer Syvertsen approached the driver who gave a false name. After further investigation, officers learned the driver's true name as Jonathan Alan Strait, 25, of Hagerstown. He had marijuana in his pocket and was arrested. The passenger, Austin Wesley Holly, 20, of Hagerstown, was found to be in possession of marijuana too. A computer check revealed he had an open warrant in West Virginia. Strait was charged with possession with intent to distribute illegal drugs and Holly was charged with possession of marijuana and fugitive from justice.
MAILBOXES DAMAGED: On June 1 between 1:30 a.m. to 6:30 a.m., someone damaged mailboxes in the Hughesville area. Most of the mailboxes were on Pale Morning Court and Amberleigh Lane. Cpl. J. Timko is investigating.
MAN CHARGED WITH POSSESSION WITH INTENT TO DISTRIBUTE DRUGS: On June 1 at 4:30 p.m., Officers R. Kimble, T. Smith and C. Roberts were conducting an investigation of drug dealing at a house in the 10800 block of Billingsley Road in White Plains. Upon further investigation, officers discovered a large amount of marijuana with a street value of $3,000 which was packaged to sell. David Wayne Coffren, Jr., 20, of White Plains was charged with possession with intent to distribute, possession of drugs and possession of drug paraphernalia.
CRIME SOLVERS CASE: Charles County Crime Solvers is offering a cash reward for information leading to the whereabouts of Dejuan Alexandria Butler, 32, of Faulkner. Butler currently has outstanding warrants charging him with first-degree assault, second-degree assault, resisting arrest, driving while suspended and driving without a license. Butler is 5'11", 205lbs., and has black hair and brown eyes. Anyone with information about Dejuan Alexandria Butler's whereabouts is asked not to approach him but rather call the CCSO Warrant Unit at (301) 932-2222. Charles County Crime Solvers is offering a cash reward of up to $1,000 for information leading to his arrest. Tipsters wishing to remain anonymous may contact Crime Solvers at 1-866-411-TIPS or Text CHARLES + your tip to CRIMES or visit www.ccso.us to submit a web tip. For additional information about Crime Solvers see www.charlescountycrimesovlers.com.
Disclaimer: In the U.S.A., all persons accused of a crime by the State are presumed to be innocent until proven guilty in a court of law. See: http://somd.me/presumed-innocence. Additionally, all of the information provided above is solely from the perspective of the respective law enforcement agency and does not provide any direct input from the accused or persons otherwise mentioned. You can find additional information about the case by searching the Maryland Judiciary Case Search Database using the accused's name and date of birth. The database is online at http://somd.me/mdcasesearch . Persons named who have been found innocent or not guilty of all charges in the respective case, and/or have had the case ordered expunged by the court can have their name, age, and city redacted by following the process defined at http://somd.me/expungeme .