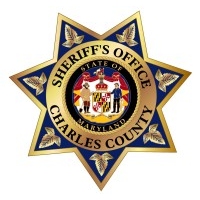 LA PLATA, Md. (May 30, 2014)—The Charles County Sheriff's Office released the following incident and arrest reports.
ATTEMPT ROBBERY: On May 28 at 2:20 p.m., officers responded to the 6000 block of Thoroughbred Court in Waldorf for the report of an attempt robbery. Investigation showed the victim, age 17, was walking in the area when a group of males, possibly in their teens, approached him and asked if he had any money. The victim attempted to walk away but the suspects grabbed him and assaulted him. They did not steal anything and fled in a white pick-up truck which was parked nearby. PFC M. O'Shields is investigating.
RECKLESS ENDANGERMENT: On May 25 at 10:35 p.m., officers were in the area of the 100 block of Ellerbe Drive in Indian Head when they heard the sound of a gunshot. Officers canvassed the area and located three subjects who were nearby. Further investigation showed one of the subjects, a 44-year-old male, had fired a shot into the air from a pistol he had. The gun was located in a shed. The subject will be charged via a criminal summons. PFC M. Sokoloff investigated.
CAR CRASHES INTO POLICE CRUISER: On May 26 at 1 p.m., a Charles County Sheriff's commander was stopped at a red light at Waldorf Marketplace near Western Parkway when he was struck by a 2013 Kia operated by Austin John Daron, 21, of White Plains. A computer check revealed Daron's driver's license was suspended and further investigation showed Daron had marijuana in his car. Daron was charged with possession of drugs and several traffic citations. The commander was not seriously injured. Cpl. R. Leukhardt is investigating.
MAIL STOLEN FROM MAILBOX, FRAUD: Sometime between May 21 to May 23, someone stole outgoing mail from a personal mailbox in the 3000 block of Eutaw Forest Drive in Waldorf. The suspect took a check that was going to be used to pay a bill and changed the amount of the check to several hundred dollars more that what is was written for and also altered the name to whom the check was made payable. The suspect attempted to cash the check at a bank. Detectives are working leads and the investigation is continuing. The CCSO is reminding residents to avoid leaving bills in a personal mailbox and take them directly to a post office for delivery. POI D. Proctor is investigating.
THEFT FROM AUTO: On May 23, someone broke into an unlocked car in the 2600 block of Larissa Court in Bryans Road and stole a DVD player from the back seat headrest. Evidence was recovered. PFC P. Morgan is investigating.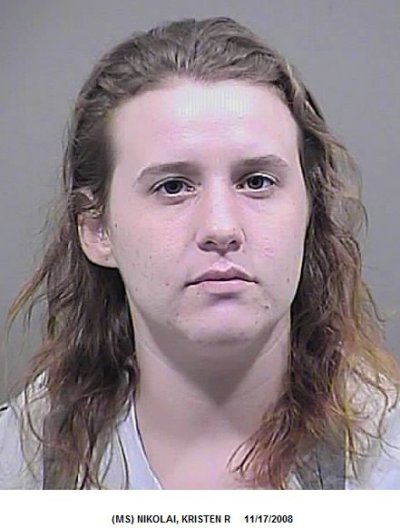 CRIME SOLVERS CASE: Charles County Crime Solvers is offering a cash reward for information leading to the whereabouts of Kristen Rene Nikolai (also known as Kristen Rene Stockman), 25, of Waldorf, pictured above. Nikolai currently has three open warrants charging her with failing to appear in court on drug distribution charges, theft, and false statement. Nikolai is 5'6", 175 lbs., and has red hair and blue eyes. Anyone with information about Kristen Rene Nikolai's whereabouts is asked not to approach her but rather call the CCSO Warrant Unit at (301) 932-2222. Charles County Crime Solvers is offering a cash reward of up to $1,000 for information leading to her arrest. Tipsters wishing to remain anonymous may contact Crime Solvers at 1-866-411-TIPS or Text CHARLES + your tip to CRIMES or visit
www.ccso.us
to submit a web tip. For additional information about Crime Solvers see
www.charlescountycrimesovlers.com
.
Disclaimer: In the U.S.A., all persons accused of a crime by the State are presumed to be innocent until proven guilty in a court of law. See: somd.me/presumed-innocence. Additionally, all of the information provided above is solely from the perspective of the respective law enforcement agency and does not provide any direct input from the accused or persons otherwise mentioned. You can find additional information about the case by searching the Maryland Judiciary Case Search Database using the accused's name and date of birth. The database is online at somd.me/mdcasesearch . Persons named who have been found innocent or not guilty of all charges in the respective case, and/or have had the case ordered expunged by the court can have their name, age, and city redacted by following the process defined at somd.me/expungeme .