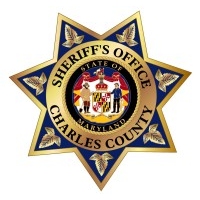 LA PLATA, Md. (May 20, 2014)—The Charles County Sheriff's Office today released the following incident and arrest reports.
HIT AND RUN CRASH INVOLVING PEDESTRIAN: On May 19 at 5:53 p.m., a 25-year-old male was jogging in the area of Brentland Road near Goose Bay in Welcome when he was struck by a passenger car. The driver fled the scene and the victim was able to call police. The victim said the striking vehicle was possibly a gray or silver two-door Infiniti or Nissan with black wheels. The driver is described as a white male in his twenties. There may not be any damage to the car. Officers canvassed the area and are working on leads. The victim was flown to a hospital where he was treated for injuries that were later determined to be not life-threatening. Anyone with information about this case is asked to call PFC S. Stanley of the CCSO Traffic Operations Unit at (301) 932-2222. Callers wishing to remain anonymous may contact Crime Solvers at 1-866-411-TIPS or submit a tip
www.tipsubmit.com
.
DIRT BIKE CRASHES INTO CAR: On May 19 at 5:42 p.m., officers responded to the area of St. Stephens Drive and Red Fox Court in Waldorf for the report of two males operating an ATV and a dirt bike in a reckless manner. Officers spotted the vehicles a distance away and as they initiated a traffic stop, the driver of the dirt bike - a 17-year-old male – crossed the yellow lines, lost control of the bike and hit a car that was travelling in the opposite direction. The operator of the ATV did not stop. Officers rendered aid and the operator of the dirt bike was flown to a hospital with injuries that did not appear to be life-threatening; he was not wearing a helmet. The driver of the car remained on the scene. Cpl. W. Saunders of the CCSO Traffic Operations Unit is investigating.
PATROL SUPERVISOR APPREHENDS ROBBERY SUSPECTS: On May 16 at 3:42 a.m., officers responded to the area of Smallwood Village Center for the report of an attempt robbery. The victims were doing work on a sidewalk when they were approached by two males who displayed a knife, demanded money and then assaulted them. The suspects fled and the victims called 911. Dispatchers broadcast a description of the suspects. Sgt. J. Bryant observed one of the suspects nearby and was able to apprehend him. He was positively identified as being involved in the attempt robbery; he also had an open warrant for failure to appear in court. The other suspect fled. Tercell Earnest Thompson, 34, of Pomfret, was arrested and charged with attempt robbery and assault. The investigation is continuing.
MAILBOXES DAMAGED: Between May 16 to May 18, mailboxes were destroyed in various areas throughout the county including Brandywine, Waldorf, Hughesville and White Plains. In one case, a witness observed two dark cars flee the area and in another case, officers recovered evidence. It is not clear if the same suspects committed all of the damage and investigators are working on leads. Anyone with information is asked to call the CCSO at (301) 932-2222. Callers wishing to remain anonymous may contact Crime Solvers at 1-866-411-TIPS or submit a tip at
www.tipsubmit.com
.
STRONG-ARM ROBBERY: On May 17 at 9 p.m., officers responded to the theaters on Mall Circle for the report of an assault. Investigation showed several males approached a 16-year-old male and stole a cell phone out of his hand. The victim resisted at which time he was assaulted. Officers canvassed the area and detectives are asking anyone with information to call (301) 932-2222. Callers wishing to remain anonymous may contact Crime Solvers at 1-866-411-TIPS or submit a tip at
www.tipsubmit.com
. PFC C. Garner is investigating.
DESTRUCTION OF PROPERTY: On May 16, officers responded to the 6500 block of Prairie Dog Court in Waldorf after a homeowner found a bullet hole in his wall. The homeowner did not know when the damage occurred nor is it clear where the round was initially fired. The CCSO has investigated similar cases in other areas of the county. In one case the investigating officer learned the bullet was fired from a group of people target shooting. The CCSO is reminding people who fire guns for target practice to take precautions:
-- Be aware of your neighbors and where they are. When deciding on a backstop location, utilize Google Maps to map your property and drive around your land to make sure there has not been additional construction. (Note – due to new construction, Google Maps at times will not show newly constructed properties.)
-- Always make sure you have an appropriate backstop – do not rely on wood lines or the assumption of distance when shooting.
-- Be sure of your shooting angles and prevent any possibilities of shooting in the direction of a building or area in which people could live or walk.
Disclaimer: In the U.S.A., all persons accused of a crime by the State are presumed to be innocent until proven guilty in a court of law. See: somd.me/presumed-innocence. Additionally, all of the information provided above is solely from the perspective of the respective law enforcement agency and does not provide any direct input from the accused or persons otherwise mentioned. You can find additional information about the case by searching the Maryland Judiciary Case Search Database using the accused's name and date of birth. The database is online at somd.me/mdcasesearch . Persons named who have been found innocent or not guilty of all charges in the respective case, and/or have had the case ordered expunged by the court can have their name, age, and city redacted by following the process defined at somd.me/expungeme .