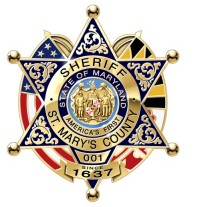 LEONARDTOWN, Md. (May 19, 2014)—The St. Mary's County Sheriff's Office released the following incident and arrest reports.
5/15/2014 DEPUTY ASSAULTED: On May 15, Deputy Shane Cameron was working at an event on the campus of St. Mary's College when he observed a male subject exit a second story window and climb onto the roof. This type of activity had been occurring throughout the evening and college security informed Deputy Cameron no one was to be on the roof. As Deputy Cameron approached the subject to order him down, the subject began to yell profanity at other subjects inside the building. People inside the building and Deputy Cameron began to tell the subject to come back inside. The subject complied and climbed back inside.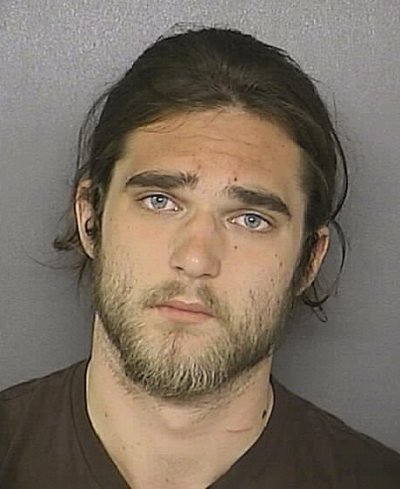 A few minutes later, Deputy Cameron heard yelling and was advised there was about to be a fight. Deputy Cameron found the subject who had been on the roof and a female arguing. As Deputy Cameron attempted to separate the two, the subject, identified as Ryan Michael Dempsey, 23, of Laurel, pictured above, grabbed Deputy Cameron and shoved him in the chest. Deputy Cameron advised Dempsey he was under arrest and to place his hands behind his back. Dempsey actively refused and continued to resist Deputy Cameron's efforts to take him into custody. After a brief struggle, Dempsey was secured in handcuffs. Once he was placed inside the patrol vehicle, Dempsey spat on Deputy Cameron. Dempsey's actions caused a rather large disturbance, which was eventually quelled by campus security. Dempsey was transported to the St. Mary's County Detention Center and charged with 2 counts of 2nd Degree Assault, Resisting Arrest, and Disorderly Conduct.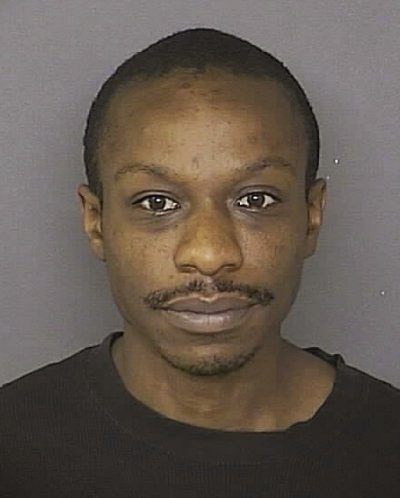 5/16/2014 DOMESTIC ASSAULT: On May 14, Corporal Reppel responded to a residence on Horsehead Road in Great Mills for a reported domestic assault. The victim alleged suspect Nathan Tyrone Butler, 30, of Lexington Park, pictured above, grabbed the victim by the throat and slammed the victim's head against a door, while at another residence in Erickson Court in Lexington Park the evening prior. Corporal Reppel observed fresh evidence of injury on the victim. He located Butler at the Erickson Court address and placed him under arrest. Butler was transported to the St. Mary's County Detention Center and charged with 2nd Degree Assault.
5/17/2014 INJURED SUBJECT: At 2:29 PM, Deputy Phelan was flagged down in the area of Chopticon High School by a parent. The parent informed Deputy Phelan her daughter, age 13, was involved in an accident while riding an all-terrain vehicle on their property. She was flown to Children's Medical Center for precautionary measures.
5/17/2014 MOTOR VEHICLE ACCIDENT: At 11:30 AM, Deputy Wesner responded to the 44000 block of Medley's Neck Road for an accident involving a motorcycle. The investigation revealed, the driver of the motorcycle, male, age 30, was traveling on Medley's Neck Road when a vehicle backed out of a private driveway into the roadway. The driver of the motorcycle swerved to miss the vehicle but lost control and struck a ditch. The driver was transported to Prince George's Shock Trauma for precautionary measures by helicopter.
5/17/2014 MOTOR VEHICLE ACCIDENT: At 6:10 PM, Deputy Vezossi responded to the 22000 block of Bayside Road for a motor vehicle accident. The investigation revealed the driver, male, age 52, failed to negotiate a turn and struck a telephone pole. The driver and a male passenger, age 19, were flown to Prince George's Shock Trauma for precautionary measures. A second male passenger, age 20, was transported by ambulance to MedStar St. Mary's Hospital.
5/19/2014 BURGLARY: A victim, who resides on Carmen Woods Drive in Lexington Park, reported unknown suspect(s) entered her residence sometime between 4/24/2014 and 5/18/2014 and spray painted graffiti on the walls. Case remains open and Deputy LaFave is investigating. Case #26686-14
Disclaimer: In the U.S.A., all persons accused of a crime by the State are presumed to be innocent until proven guilty in a court of law. See: http://somd.me/presumed-innocence. Additionally, all of the information provided above is solely from the perspective of the respective law enforcement agency and does not provide any direct input from the accused or persons otherwise mentioned. You can find additional information about the case by searching the Maryland Judiciary Case Search Database using the accused's name and date of birth. The database is online at http://somd.me/mdcasesearch . Persons named who have been found innocent or not guilty of all charges in the respective case, and/or have had the case ordered expunged by the court can have their name, age, and city redacted by following the process defined at http://somd.me/expungeme .