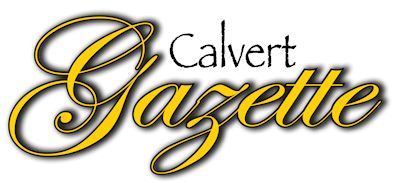 By Sarah Miller, The Calvert Gazette
HOLLYWOOD, Md. (May 15, 2014)—Between a courthouse renovation and conversation about the Dominion Cove Point LNG export project, the Board of County Commissioners (BOCC) had plenty to talk about during their May 13 meeting.
Administrative Judge Marjorie L. Clagett attended the meeting to give the annual State of Circuit Court for Calvert County address. The circuit court handles more than 3,500 cases with three judges, she said. During her address, she urged the commissioners to move forward with the plans to renovate the courthouse, which would add more space for judges chambers and associated offices.
Following Clagett's address, the BOCC unanimously voted to approve spending $408,579.
According to documents provided on the BOCC agenda, "in October 2013, the Governor of Maryland appointed a third circuit court judge to Calvert County. In November 2013, the Board directed General Services to determine the costs of changing the current Commissioners' hearing room to a court room, providing better security for the judge and including 8 juror seats. A new Commissioners' hearing room was also required. The estimated cost was $492,932.
This request was revised and in April 2014, General Services provided an estimate which used most of the Finance and Budget department to provide a new full-service courtroom and to relocate the judge's chambers near that courtroom."
The BOCC also approved an amendment to the water and sewer plan that would allow Dominion Cove Point to create an offsite staging area for the potential LNG export facility. Four members of the community came out to comment on the project. One speaker praised the project, saying it will bring in funds to give teachers and county employees deserved pay increases.
Other community members expressed concerns that the project is being "rubber stamped" by the BOCC and the BOCC is not taking time to listen to constituents and address their concerns.
For more information, including upcoming BOCC meeting agendas, visit
www.co.cal.md.us
.
For more local news from the Calvert Gazette, visit
ct.somd.com