LA PLATA, Md. (May 13, 2014)—The Charles County Sheriff's Office today released the following incident and arrest reports.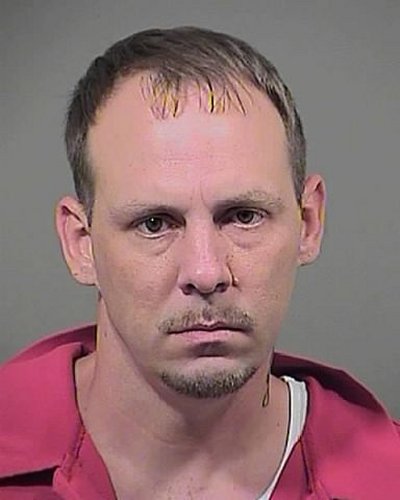 OFFICERS LOCATE SUSPECT WANTED FOR ASSAULT: On May 10, Charles County sheriff's officers assigned to the Warrant Unit located Stephen Dale Nolan, 38, of La Plata, pictured above, who was wanted in connection with a brutal assault of a female acquaintance that occurred on May 8. Nolan was located at an address in Hughesville after investigators developed information about his possible whereabouts and tracked down all leads until he was found. Nolan was charged with first-degree assault, second-degree assault, first-degree sex offense, second-degree sex offense and other charges. Det. J. Austin is investigating.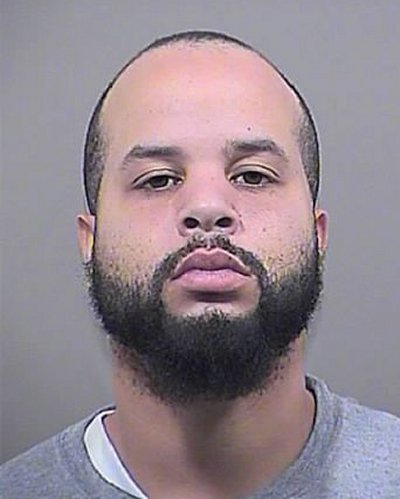 DETECTIVES CHARGE MAN WITH ATTEMPT MURDER OF HIS RELATIVE: Detectives assigned to the Criminal Investigations Division charged Kenny Dwight Lyles, 28, of Waldorf, pictured above, in connection with a shooting. On May 11 at 8:30 p.m. Lyles shot his brother at their home in the 5500 block of Brice Chapel Road in Waldorf. The victim was transported to a hospital where he was treated for a gunshot wound to his hand. Lyles turned himself in to the CCSO on May 13. Det. C. Shankster is investigating.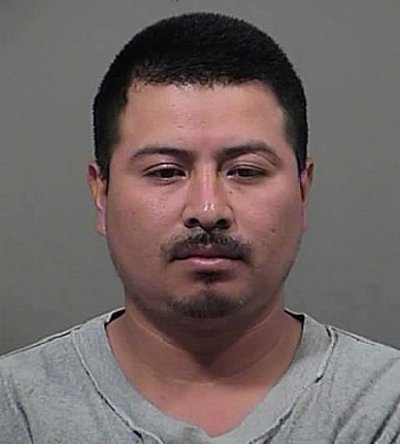 MAN CHARGED WITH ATTEMPT MURDER OF FRIEND: On May 12 at 12:55 a.m., two men were involved in an argument in the 12600 block of Council Oak Drive in Waldorf. During the argument, Guillermo Perez Julian, 31, of Waldorf, pictured above, pulled a knife and attempted to stab the victim, but the victim blocked the attack and was cut on his hand. Julian fled and the victim called 911. Upon arrival, officers located Julian and took him into custody. The victim was transported to a hospital where he was treated for a non life-threatening injury. PFC M. Bourgeois is investigating.
WARRANT OPERATION: On May 9, members of the Charles County Sheriff's Office Child Support Unit, Domestic Violence Unit, the Maryland State Police and the Prince George's County Sheriff's Office conducted a warrant sweep. As a result, five Charles County fugitives were located, arrested and transported to the Charles County Detention Center and served their warrants.
THEFT: Sometime between May 9 and May 10, someone stole batteries from tractors and other machines near St. Charles Parkway in Waldorf. PFC R. Kimble is investigating.
DIRT BIKE STOLEN: Sometime between May 9 and May 10, someone stole a Kawasaki dirt bike from an unlocked shed in the 8100 block of Orphans Loss Place in La Plata. Officer D. Proctor is investigating.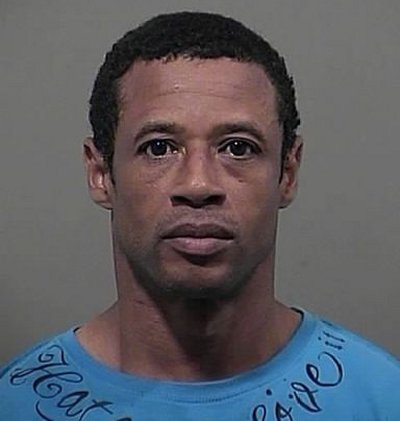 OFFICER APPREHENDS ROBBERY SUSPECT: On May 10 at 6:22 p.m., a woman was walking toward her car in the parking lot of a grocery store on King Street in Waldorf when a man pushed her down and stole her purse. The woman yelled for help at which point Sgt. P. Gregory, who was in the area conducting a patrol check, spotted the suspect and pursued him on foot. Sgt. Gregory was able to apprehend the suspect and recover the woman's purse. Joseph William Johnson, 46, of no fixed address, pictured above, was arrested and charged with robbery and assault.
Disclaimer: In the U.S.A., all persons accused of a crime by the State are presumed to be innocent until proven guilty in a court of law. See: somd.me/presumed-innocence. Additionally, all of the information provided above is solely from the perspective of the respective law enforcement agency and does not provide any direct input from the accused or persons otherwise mentioned. You can find additional information about the case by searching the Maryland Judiciary Case Search Database using the accused's name and date of birth. The database is online at somd.me/mdcasesearch . Persons named who have been found innocent or not guilty of all charges in the respective case, and/or have had the case ordered expunged by the court can have their name, age, and city redacted by following the process defined at somd.me/expungeme .