LA PLATA, Md. (May 10, 2014)—The Charles County Sheriff's Office released the following incident and arrest reports.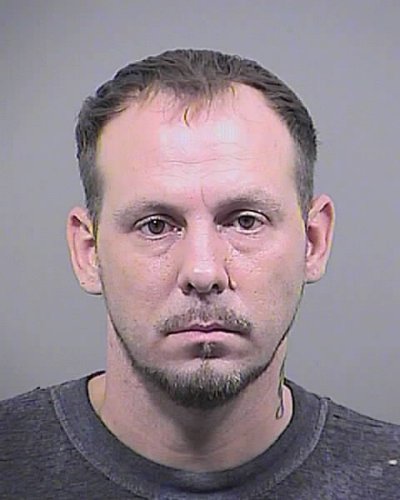 DETECTIVES SEEK WHEREABOUTS OF ASSAULT SUSPECT: Charles County sheriff's detectives are seeking the whereabouts of Stephen Dale Nolan, 38, of La Plata, pictured above, who has a warrant on file charging him with brutally assaulting a female acquaintance. On May 8 at 8:45 p.m., Sgt. S. Myers was patrolling the area of Charles Street near Bel Alton Newtown Road when he observed several cars stopped in the roadway and people tending to a woman who was lying in a field. Sgt. Myers approached and learned the victim had just escaped an attack by her boyfriend, Nolan, which occurred at a house in the 10600 block of Charles Street. The victim was flown to a hospital with severe injuries. Officers canvassed the area for Nolan and investigators obtained an arrest warrant. Nolan is a white male, 6'3", 190 lbs., with brown hair and brown eyes. Charles County Crime Solvers is offering a cash reward for his arrest. Anyone with information about the whereabouts of Stephen Dale Nolan is asked not to approach him but rather call Det. J. Austin at (301) 932-2222. Tipsters who want to remain anonymous may contact Crime Solvers at 1-866-411-TIPS or submit a web tip at
www.tipsubmit.com
.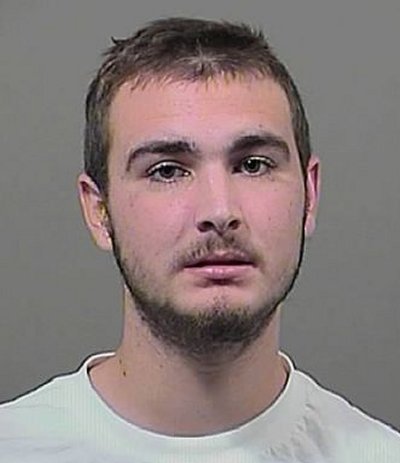 BURGLARY SUSPECT APPREHENDED: On May 8 at 12:19 a.m., Sgt. S. Myers was conducting a patrol check of a business in the 7000 block of Port Tobacco Road in Welcome. As he entered the parking lot, Sgt. Myers noticed the glass on the front door was smashed and the door was open. Additional officers responded and Cpl. J. Freeman and his K9 partner, Brix, checked the building, but no one was inside. When officers checked footage from a security camera, they observed a man break the glass, enter the store, go behind a counter and steal seven bottles of Burnett Vodka and seven packs of Maverick cigarettes. Officers quickly recognized the suspect as someone to whom they had just served a criminal summons to earlier in the day for an unrelated crime. Officers went to the suspect's house and found him there with the stolen liquor and cigarettes. Christopher Lee Howdyshell, 20, of Welcome, pictured above, was charged with burglary and theft. PFC J. Campbell investigated. To see footage of the burglary, click here:
youtu.be/ilb-sozNxaU
.
Officers and Police K9s Apprehend Three Suspects In Shooting
Charles County Sheriff Rex W. Coffey said outstanding police work led to the apprehension of three armed suspects who had just shot a man they had specifically targeted for money.
On May 7 at 6:20 a.m., two masked men approached a 31-year-old male who was walking out of his apartment building with his family in the 4100 block of Falcon Place in Waldorf. The men showed a gun and forced the victim and his family back inside where they held them at gunpoint and demanded money. At about 8 a.m., a scuffle ensued and the victim was shot multiple times in the arm and leg. The suspects stole numerous items and fled.
A call was made to 911 and a description of the suspects and their vehicle was broadcast. Officers canvassed the area and K9 officer PFC D. Behm spotted the suspects' truck –a Chevy Tahoe- on route 228. He attempted to stop it, but the driver fled. Officers pursued the suspects to Route 210 where the driver lost control near Farmington Drive and hit a guardrail. The driver and a passenger jumped out of the SUV and fled in different directions. Another suspect stayed in the vehicle and was apprehended.
PFC Behm and his K9 partner, Ryker, followed one suspect and ordered him to stop. The suspect refused and instead jumped a guardrail and headed toward a wooded area. PFC Behm gave his K9 a command to apprehend the suspect at which time Ryker jumped the guardrail and apprehend the suspect, holding him until his handler could make a safe apprehension. Once in custody, PFC Behm found a gun in the suspect's pocket. The suspect had a minor injury which did not require medical treatment.
The other suspect ran to a wooded area. Cpl. C. Clevenger and his K9 partner, Eno, along with K9 Officer W. Christian (without his dog) and patrol officer PFC P. Alvarez, tracked the suspect for nearly a half mile - through a wooded terrain, a creek, and through two neighborhoods - and eventually found the suspect hiding in a children's play set in the backyard of a house. The suspect was apprehended without further incident. Forensics personnel responded to the scene and recovered additional evidence. Officers also observed another gun inside the suspects' vehicle.
Detectives assigned to the Criminal Investigations Division say it appears the suspects knew of the victim and targeted him because they believed he had money. The suspects, ages 30, 19 and 15, all from Washington, D.C., will be charged with attempted murder, first-degree assault, second-degree assault, kidnapping, burglary, theft and other charges. The victim was flown to a hospital where he was admitted with injuries that do not appear to be life-threatening. The investigation is continuing.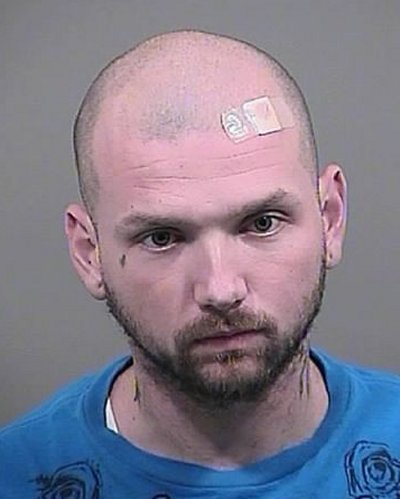 CRIME SOLVERS CASE: Charles County Crime Solvers is offering a cash reward for information leading to the whereabouts of Leon Francis Stone, Jr., 30, of Waldorf, pictured above. Stone currently has an outstanding warrant charging him with violating probation relating to conspiracy to distribute narcotics. Stone is 5'11", 160lbs., and has brown hair and hazel eyes. Anyone with information about Leon Stone's whereabouts is asked not to approach him but rather call the CCSO Warrant Unit at (301) 932-2222. Charles County Crime Solvers is offering a cash reward of up to $1,000 for information leading to his arrest. Tipsters wishing to remain anonymous may contact Crime Solvers at 1-866-411-TIPS or Text CHARLES + your tip to CRIMES or visit
www.ccso.us
to submit a web tip. For additional information about Crime Solvers see
www.charlescountycrimesovlers.com
.
Disclaimer: In the U.S.A., all persons accused of a crime by the State are presumed to be innocent until proven guilty in a court of law. See: somd.me/presumed-innocence. Additionally, all of the information provided above is solely from the perspective of the respective law enforcement agency and does not provide any direct input from the accused or persons otherwise mentioned. You can find additional information about the case by searching the Maryland Judiciary Case Search Database using the accused's name and date of birth. The database is online at somd.me/mdcasesearch . Persons named who have been found innocent or not guilty of all charges in the respective case, and/or have had the case ordered expunged by the court can have their name, age, and city redacted by following the process defined at somd.me/expungeme .