LEONARDTOWN, Md. (May 7, 2014)—The St. Mary's County Sheriff's Office Vice Narcotics Division today released the following incident and arrest reports. The Division is an investigative team comprised of detectives from the St. Mary's County Sheriff's Office and Federal Drug Agents (HIDTA Group 34). The Division was established on September 1st, 2007.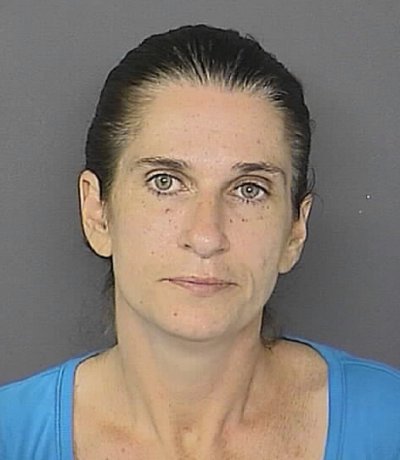 STEALING OXYCODONE FROM FAMILY: Detectives received information that Catherine Theresa Dean, 40, of Hollywood, pictured above, was routinely stealing pills from a family member's prescription after she would retrieve it from the pharmacy. On several occasions suspect Dean diverted the oxycodone from the intended recipient to herself. A search and seizure warrant was obtained and suspect Dean obtained several prescriptions from the pharmacy, including one for 85 oxycodone pills. Once outside, she removed the sticker from the container which held the oxycodone and discarded all evidence related to her receiving that prescription. Detectives approached the vehicle and she had already consumed two oxycodone pills from the pill bottle. She was arrested and charged with Possession of Oxycodone and Theft under $100.00. Her cellular phone was seized and additional charges are pending a review with the State's Attorney.
MARIJUANA DISTRIBUTION: Vice Narcotics detectives developed information which identified James William Blackiston, 20, of Lexington Park, as a distributor of marijuana. A search and seizure warrant was executed on his Lexington Park home which revealed a quantity of marijuana, scales and a handgun. Additional occupants of the residence were also found to be in possession of controlled dangerous substances. Sharon Lynn Brooks, 52, was found to be in possession of 16 Hydrocodone pills along with Brenna Lasion Brooks, 35, who was in possession of cocaine and related smoking devices. All three suspects were arrested and additional charges are pending a State's Attorney's Office review.
PRESCRIPTION FRAUD: Jason Bernard Scott, 31, of Clinton, was arrested in the State of New York on Prescription Fraud violations. He was extradited back to St. Mary's County to face the indictment and he was originally held without bail.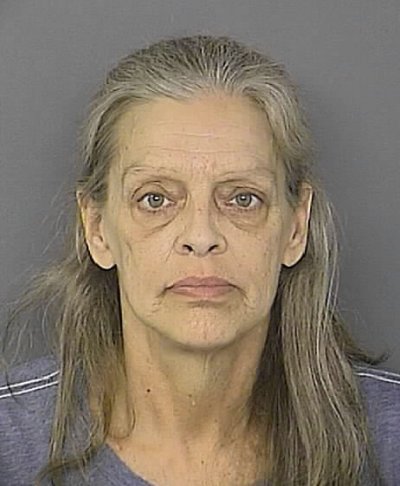 MARIJUANA, COCAINE: A search and seizure warrant executed on the home of Noreen Ann Vallandingham, 57, of Lexington Park, pictured above, revealed marijuana, cocaine and related paraphernalia. Additional charges are pending a review with the State's Attorney's Office.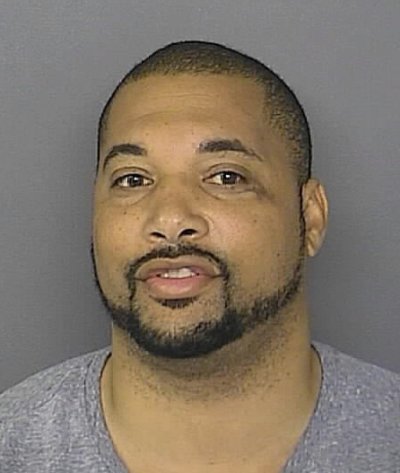 COCAINE: John Wendell Young aka John-John, pictured above, was identified as a distributor of various illegal substances. A search warrant revealed him to be illegally in possession of alprazolam. He was charged accordingly.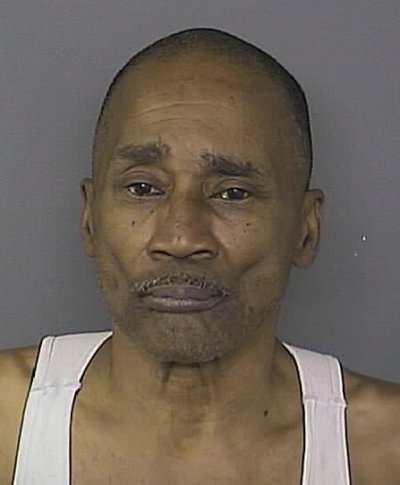 During a related search warrant, Gerald Lawrence, 64, of Callaway, pictured above, was arrested for Possession of Cocaine and a related smoking device.
MARIJUANA: Troy Dwayne Barnes, 36, of Lexington Park, was arrested after being indicted for Possession of Marijuana with the Intent to Distribute. He was originally held without bond.
OXYCODONE: Detectives executed a search and seizure warrant on the home of Donnie Doil Adkins, 75, of Leonardtown, after it was discovered he was selling oxycodone. He was charged with several drug violations and additional charges are pending.
Disclaimer: In the U.S.A., all persons accused of a crime by the State are presumed to be innocent until proven guilty in a court of law. See: http://somd.me/presumed-innocence. Additionally, all of the information provided above is solely from the perspective of the respective law enforcement agency and does not provide any direct input from the accused or persons otherwise mentioned. You can find additional information about the case by searching the Maryland Judiciary Case Search Database using the accused's name and date of birth. The database is online at http://somd.me/mdcasesearch . Persons named who have been found innocent or not guilty of all charges in the respective case, and/or have had the case ordered expunged by the court can have their name, age, and city redacted by following the process defined at http://somd.me/expungeme .