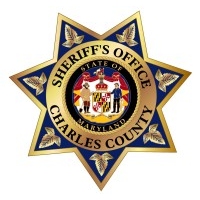 LA PLATA, Md. (April 28, 2014)—The Charles County Sheriff's Office released the following incident and arrest reports.
Detectives Charge Two Women with Two Recent Kidnappings and Robberies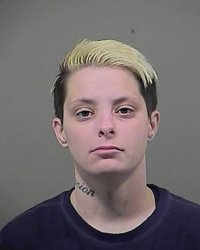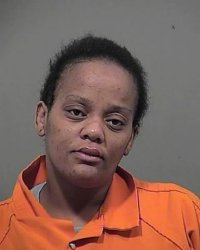 Charles County Sheriff Rex W. Coffey said officers have arrested and charged Tonya Renae Riffe, 34, pictured above left, and Lila Juanita Smith, 27, pictured above right, both of Waldorf, in connection with two separate cases of kidnapping and robbery that occurred within the past few days. The first abduction was reported on April 25 but actually occurred on April 23 at 1 p.m., when a 70-year-old man was walking toward his car in the parking lot of Food Lion at 100 Drury Drive in La Plata. A white female approached and placed an object in his back and told the victim to get in his car or she would harm him. The man complied. The woman directed the victim to drive a short distance where they stopped and picked up a black female. The women then directed the man to drive to a nearby bank but he claimed he did not use a bank so they demanded to be dropped off in a neighborhood in Waldorf.
On April 26, at 5:30 a.m., a 17-year-old male was leaving the Westlake Dash-In at 2007 Smallwood Drive. As he approached his car near the gas pumps, he noticed a white female standing near the driver's side. The female displayed a gun and told the victim to get in the car; he complied. The suspect then told the victim to drive a short distance where they picked up a black female. Both women demanded the victim drive to a nearby ATM. The victim was not able to get money from the ATM so they took the money from his wallet. They got out of the car at a nearby business.
On April 27, at about 4 a.m., officers responded to a drug store on Leonardtown Road in Waldorf for a shoplifting in progress. When officers arrived, they spotted the suspects' car in the parking lot. A computer check revealed the car was stolen. Upon making contact with the suspects, officers noted they matched the description of the two women responsible for the earlier abductions and robberies; they were taken into custody.
Upon further investigation, detectives assigned to the Criminal Investigations Division, with the assistance of the CCSO Emergency Services Team and patrol officers, served a search warrant at a house where the suspects were living and recovered a black BB gun and other evidence linking Riffe and Smith to the robberies. Both suspects were charged with armed robbery, kidnapping, first-degree assault, second-degree assault, use of a firearm in commission with a felony and theft. They are being held at the Charles County Detention Center.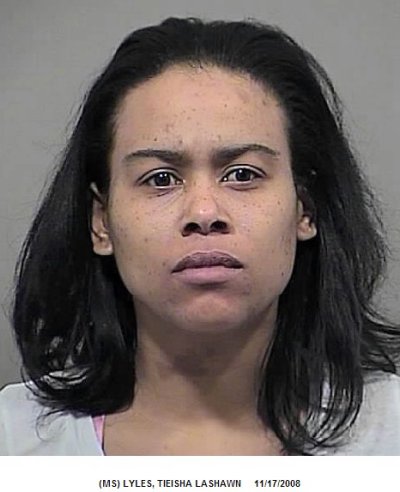 CRIME SOLVERS CASE: Charles County Crime Solvers is offering a cash reward for information leading to the whereabouts of Tieisha Lashawn Lyles, 28, of Indian Head. Lyles currently has outstanding warrants charging her with violating probation relating to first-degree assault charges. Lyles is 5'0", 110 lbs., and has black hair and brown eyes.
Anyone with information about Tieisha Lyles' whereabouts is asked not to approach her but rather call the CCSO Warrant Unit at (301) 932-2222. Charles County Crime Solvers is offering a cash reward of up to $1,000 for information leading to her arrest. Tipsters wishing to remain anonymous may contact Crime Solvers at 1-866-411-TIPS or Text CHARLES + your tip to CRIMES or visit www.ccso.us to submit a web tip. For additional information about Crime Solvers see www.charlescountycrimesovlers.com.
Disclaimer: In the U.S.A., all persons accused of a crime by the State are presumed to be innocent until proven guilty in a court of law. See: http://somd.me/presumed-innocence. Additionally, all of the information provided above is solely from the perspective of the respective law enforcement agency and does not provide any direct input from the accused or persons otherwise mentioned. You can find additional information about the case by searching the Maryland Judiciary Case Search Database using the accused's name and date of birth. The database is online at http://somd.me/mdcasesearch . Persons named who have been found innocent or not guilty of all charges in the respective case, and/or have had the case ordered expunged by the court can have their name, age, and city redacted by following the process defined at http://somd.me/expungeme .