Harriet Yaffe to retire at the end of April; Terry Z. Long will take the helm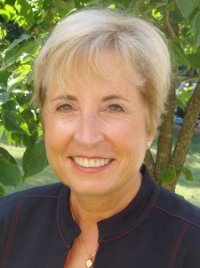 Harriet Yaffe. (Submitted photo)
Harriet Yaffe, executive director of The Arc of Southern Maryland has announced she will retire May 2, 2014. Yaffe has served as executive director since 1998 and has been affiliated with the organization since 1980.
Yaffe worked as a program director from 1980 to 1985. She then served as a board member from 1987 to 1995 before returning to accept the appointment as executive director. Under her leadership the organization has grown. The numbers of individuals receiving services from The Arc have increased. There is greater awareness in the community about intellectual and developmental disabilities through events such as the Sprout Film Festival. Throughout the years, partnerships with the local school systems and parks and recreation programs have created more employment opportunities for people with developmental disabilities.
The Arc of Southern Maryland is an advocate for children and adults with intellectual and developmental disabilities living and working in the region. The Arc provides an array of services including residential, supported employment, respite care, day support services and behavioral support services.
Gail Siegel, president of the Board of Directors, commented on Yaffe's impact on The Arc, and the Southern Maryland region. "The entire community is truly indebted to Harriet. In addition to her role as an extraordinary leader for The Arc, she's played so many instrumental roles in our community." Siegel said. "She's developed partnerships with all three school systems to provide services to students. She was also part of the formation of Leadership Southern Maryland and in her former role as the Board President of the Maryland Association of Community Services, she's been a leader of the statewide network of organizations serving people with developmental disabilities."
When asked what she plans to do after retiring, Yaffe stated she wants to travel, golf and continue her lifelong avocation as a musician. She also intends to continue to play an active role in supporting people with developmental disabilities. She will work with Sproutflix, a New York based film distributor for media projects featuring people with developmental disabilities as subjects. These projects range from documentaries, cartoons, and music videos to feature films.
When asked about her greatest source of pride in her career, Yaffe said, "I have to say our team-both staff and board, and their incredible dedication to the people we serve. Also, our supported employment program which supports people with developmental disabilities to have real jobs in the community." She continued, "I'm also proud of our community and how we have opened our doors and hearts to people with developmental disabilities so they can have 'mainstream' lifestyles. There's certainly more progress to be made, and that's the next chapter for The Arc."
The board for The Arc of Southern Maryland has appointed Terry Z. Long as the new executive director. Effective May 2, 2014 he will succeed Yaffe. For information on The Arc of Southern Maryland, services and programs call 410-535-2413 or visit
http://www.arcsomd.org/
.
Source: The Arc of Southern Maryland