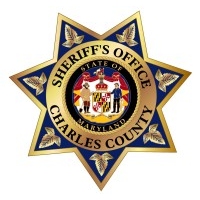 LA PLATA, Md. (Feb. 26, 2014)—The Charles County Sheriff's Office released the following bulletin, and incident and arrest reports.
CCSO ADDS NEW SITE TO AUTOMATED SPEED ENFORCEMENT CAMERA PLAN: The Charles County Sheriff's Office Automated Speed Enforcement Unit will be adding Westlake High School, 3300 Middletown Road in Waldorf, to the list of school zones in which automated speed enforcement cameras can be activated. The pad site is in the median on Middletown Road and will be placed in rotation on or around March 1. This marks the fifth site in which speed cameras are currently authorized. The other sites are: William B. Wade Elementary School, Maurice J. McDonough High School, Dr. James Craik Elementary School and Malcolm Elementary School.
The CCSO has three mobile cameras which are generally rotated on a weekly basis. As a courtesy, the location of the cameras are posted weekly on the sheriff's office facebook page. In addition:
-- Cameras are activated Monday through Friday, including holidays and summer, from 6 a.m. to 8 p.m. with the exception of Wade Elementary which operates from 7 a.m. until 6 p.m.
-- Violators must be traveling 12 mph over the posted speed limit for the camera to activate.
-- A school zone speed camera violation is a $40 fine with no points.
-- Citations are issued to the registered owner of the vehicle.
OFFICERS LOCATE CRITICAL MISSING MAN: On Feb. 24 at 7:30 p.m., officers responded to the 8100 block of Bensville Road in Waldorf for the report of a missing 82-year-old man. According to family members, the man left his house several hours earlier and was headed to an address in Marbury but he never arrived. Officers contacted the Maryland State Police who activated a Silver Alert. Within ten minutes a police officer with the Maryland National Capital Park Police in Montgomery County spotted the man's car and found the man inside, safe and not injured. The man's family was contacted and arrangements were made to have him transported back home. Officer D. Proctor investigated.
TEEN CHARGED WITH ROBBERY: On Feb. 24 at 6:45 a.m., detectives assigned to the Criminal Investigations Division, with assistance from the CCSO Emergency Services Team and patrol, served a search warrant in the 900 block of Barrington Drive in Waldorf. The warrant was part of an investigation into a robbery that occurred on Feb. 10 on Bedford Court. During the initial investigation, Officer A. Duckett developed a suspect. Further leads were pursued and detectives obtained the search warrant. During the search, the victim's property was discovered in the suspect's home. In addition, officers found a handgun and ammunition. The suspect, a 16-year-old male, was arrested and charged with robbery. He was 15 when he committed the crime. Det. A. Celia is investigating.
MAN CHARGED WITH DUI AFTER CRASHING INTO TWO POLICE CARS INVESTIGATING AN UNRELATED DWI: On Feb. 22 at 1:41 a.m., Cpl. S. Potter initiated a traffic stop at Smallwood Drive and St. Charles Parkway in Waldorf after observing a suspected drunk driver. The driver, Erick Wayne Carter, 40, of Waldorf, was detained and placed in Cpl. Potter's patrol car. Officer A. Duckett assisted and was in her patrol car parked directly behind Cpl. Potter. Suddenly, a vehicle crashed into Officer Duckett's car and then struck Cpl. Potter's vehicle before hitting Carter's car. The striking vehicle continued forward and stopped in a ditch. Officers approached the car and detected a strong odor of alcohol coming from the driver, Marquis D 'Angelo Hagens. Officers tried to arrest Hagens, but he became combative and resisted. He was quickly subdued. Cpl. Potter, Officer Duckett, and the suspects, Hagens and Carter, were transported to the University of Maryland Charles Regional Medical Center for treatment of non life-threatening injuries. A passenger in Hagens' car refused medical treatment. Hagens, 24, of Waldorf, was charged with driving under the influence, driving while suspended, failure to drive right of center and other traffic offenses. Carter was later charged with driving while intoxicated, driving under the influence and other traffic violations. Both of the officers' cars were disabled.
THEFT FROM AUTO: Sometime between Feb. 22 and Feb. 23, someone broke into an unlocked car in the 9400 block of Biltmore Street in Waldorf and stole a cell phone charger and an auxiliary cord. Officer M. Casarrubias is investigating.
MAN CHARGED WITH POSSESSION WITH INTENT TO DISTRIBUTE DRUGS: On Feb. 23 at 1:47 a.m., Sgt. A. Schwab observed a suspicious vehicle parked outside a business in the 3500 block of Crain Highway in Waldorf. Upon approaching the driver, a strong odor of marijuana was emanating from the car. Sgt. Schwab and Officer S. Hooper located a bag of marijuana inside the vehicle. The marijuana was packaged in a manner consistent with drug sales. The driver , Karfunbah Kromah, 27, of Waldorf was arrested and charged with possession with intent to distribute drugs and possession of marijuana.
ATTEMPT BURGLARY: On Feb. 21 at 9:30 p.m., officers responded to the 12100 block of Pelham Court in Waldorf for the report of an attempt burglary. Investigation showed someone broke out a portion of the glass window to the garage door and tried to gain entry. Officers also discovered the screen to a back window had been removed. No one entered the house and nothing was reported stolen. POII C. Garner is investigating.
MAN CHARGED WITH FILING FALSE REPORT RELATED TO SHOOTING: On Feb. 21, detectives assigned to the Criminal Investigations Division charged a man with filing a false report in reference to a shooting he reported last year. On December 30, Christian Leggett, 19, of Waldorf, went to the Charles Regional Medical Center to receive treatment for a gunshot wound to his hand. He told medical staff and officers that an unknown person shot him as he was leaving a party in Waldorf. Detectives pursued information and later conducted a follow-up interview with Leggett. During the interview, Leggett admitted he lied about the initial report and said he accidentally shot himself. He was charged with filing a false report. Det. J. Elliott investigated.
THEFT: On Feb. 21 at 4:48 p.m., three suspects stole a change holder from a cash register at a business in the 2100 block of Crain Highway in Waldorf. The suspects fled in a silver, four-door Mazda. Cpl. R. Heishman is investigating.
Disclaimer: In the U.S.A., all persons accused of a crime by the State are presumed to be innocent until proven guilty in a court of law. See: http://somd.me/presumed-innocence. Additionally, all of the information provided above is solely from the perspective of the respective law enforcement agency and does not provide any direct input from the accused or persons otherwise mentioned. You can find additional information about the case by searching the Maryland Judiciary Case Search Database using the accused's name and date of birth. The database is online at http://somd.me/mdcasesearch . Persons named who have been found innocent or not guilty of all charges in the respective case, and/or have had the case ordered expunged by the court can have their name, age, and city redacted by following the process defined at http://somd.me/expungeme .