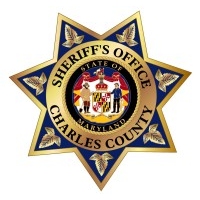 LA PLATA, Md. (Feb. 21, 2014)—The Charles County Sheriff's Office released the following incident and arrest reports.
BOMB THREAT AT COURTHOUSE: On Feb. 20 at about 8:50 a.m., officers responded to the Charles County courthouse in La Plata after someone called Prince George's County 911 and indicated a bomb was outside the Circuit Court section of the building. Charles County sheriff's office K-9 teams, including bomb detection dogs, responded along with patrol officers. They conducted an extensive canvass and did not locate anything. The courthouse was not evacuated while officers performed their search. Investigators from the Criminal Investigations Division are investigating.
ACCIDENTAL SHOOTING: On Feb. 19 at 4:50 p.m., officers responded to the 5100 block of Stonecat Court in Waldorf after a man called 911 and reported he had been shot by an unknown male while stopped in traffic near his neighborhood. When officers arrived, they observed the man had a gunshot wound to his leg; they also noted inconsistencies with his story. The man was transported to a hospital where detectives responded. Investigators soon learned the man accidently shot himself while attempting to unload his black powder gun at home. Det. J. Austin of the Criminal Investigations Division is investigating.
OFFICERS APPREHEND ASSAULT SUSPECT: On Feb. 16 at 11:45 a.m., officers responded to the area of Forest Park at Renner Road in Waldorf for the report of an assault in progress. The victims reported they were driving on Forest Park Road when a man intentionally tried to run them off the road. A lookout was broadcast and Officer S. Hooper observed the suspect's truck and initiated a traffic stop. Other officers spoke with the people in the car and discovered the suspect was the ex-boyfriend of one of the occupants and he tried to force her car off the roadway because he was angry with her. The suspect, Joseph Robert Willet, III, 20, of Hughesville, was arrested. Officers found a shotgun in his truck as well as knives and ammunition. He was charged with reckless endangerment and assault.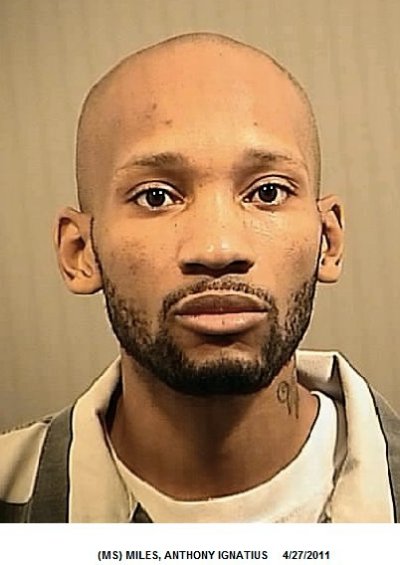 CRIME SOLVERS CASE: Charles County Crime Solvers is offering a cash reward for information leading to the whereabouts of Anthony Ignatius Miles, 38, of La Plata. Miles currently has an outstanding warrant charging him with violating probation relating to a possession with intent to distribute drugs charge. Miles is 6'0", 180 lbs. and has brown hair. Anyone with information about Anthony Miles' whereabouts is asked not to approach him but rather call the CCSO Warrant Unit at (301) 932-2222. Charles County Crime Solvers is offering a cash reward of up to $1,000 for information leading to his arrest. Tipsters wishing to remain anonymous may contact Crime Solvers at 1-866-411-TIPS or Text CHARLES + your tip to CRIMES or visit
http://www.ccso.us
to submit a web tip. For additional information about Crime Solvers see
http://www.charlescountycrimesovlers.com
.
Disclaimer: In the U.S.A., all persons accused of a crime by the State are presumed to be innocent until proven guilty in a court of law. See: http://somd.me/presumed-innocence. Additionally, all of the information provided above is solely from the perspective of the respective law enforcement agency and does not provide any direct input from the accused or persons otherwise mentioned. You can find additional information about the case by searching the Maryland Judiciary Case Search Database using the accused's name and date of birth. The database is online at http://somd.me/mdcasesearch . Persons named who have been found innocent or not guilty of all charges in the respective case, and/or have had the case ordered expunged by the court can have their name, age, and city redacted by following the process defined at http://somd.me/expungeme .