PRINCE FREDERICK, Md. (Feb. 1, 2014)—The Calvert County Sheriff's Office released the following advisories and incident report.
SUPERBOWL SUNDAY SAFETY: Superbowl Sunday is a big day for the sports world. It is also a day where fans get together to celebrate and cheer on their favorite teams. This Superbowl Sunday, February 2, is a day that the Calvert County Sheriff's Office would like to encourage you to drink responsibly and find a driver to transport you to and from wherever you are celebrating the big game. Sheriff's deputies will be out in full force looking for intoxicated and drugged drivers in our effort to support the Maryland Highway Safety Office's campaigns, "Towards Zero Deaths" and "Drive Sober or Get Pulled Over." Additional deputies will be out patrolling the roads on grant provided overtime funding obtained from the Maryland Highway Safety Office. These funds are crucial for the Sheriff's Office to be able to keep our roads safe while not draining manpower from regular enforcement activities. So for the big game be a hero for your own team and make responsible decisions that will keep yourself and many other people safe by finding a sober driver. With your help all of us can enjoy the big game and hopefully won't mourn the loss of a loved one due to the poor decision to drive after consuming alcoholic beverages. Sheriff Mike Evans would like to remind everyone to "leave the fumbles of life out of driving after drinking alcohol. Don't be the recipient of a penalty for drinking and driving on this day."
SCHOOL BUS COLLISION: On January 30, the Sheriff's Office Patrol Bureau responded to Hunting Creek Road and Lowery Road in Huntingtown for a vehicle collision involving a school bus. The investigation revealed that school bus number 99 was making a left turn onto Lowery Road from Hinting Creek Road. A Toyota Camry was stopped at the stop sign on Lowery Road waiting to make a turn onto Hunting Creek Road. While the bus was making the turn, the rear driver side tire struck the front corner of the Toyota's bumper. The Toyota received very minor damage and the bus had no damage. The children on board the bus were not injured during the collision. Another bus responded to the scene to transport the children home while the collision was investigated. Both drivers involved in the collision had no injuries. Once the investigation was complete both vehicles were driven away from the scene.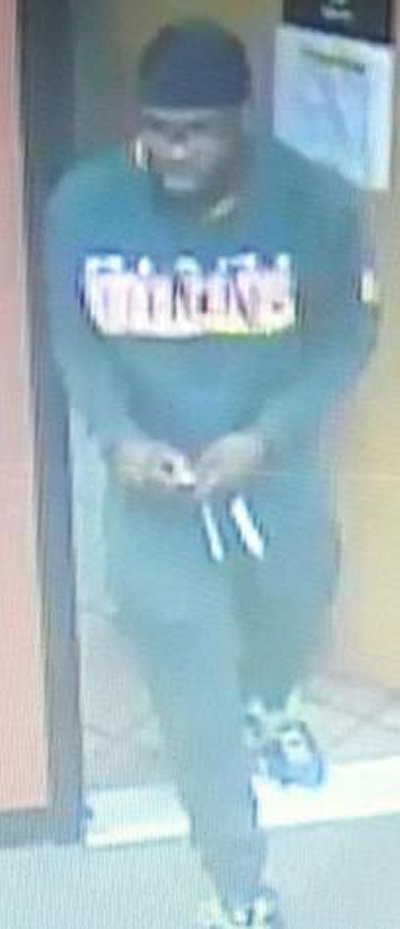 SEEKING ID OF SUSPECT: The Calvert County Sheriff's Office is trying to identify the above pictured person. He is a person of interest in an ongoing theft investigation where gym lockers are cut open and property is stolen. Anyone who can identify him is asked to contact the Sheriff's Office at 410-535-2800.