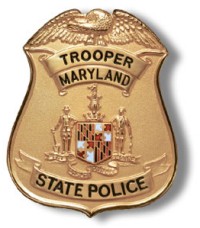 HUNTINGTOWN, Md. - Maryland State Police are investigating the death of a Calvert County man found inside his home.
The deceased is identified as Michael Cassidy, 54, of the 900 block of Grace Road in Huntingtown. Cassidy was found deceased on Tuesday, January 14, shortly after 4:00 p.m. by emergency medical personnel. The Office of the Chief Medical Examiner has ruled the death undetermined pending toxicology results. The examination indicated no outward signs of foul play.
Maryland State Police from the Prince Frederick Barrack received a call from Cassidy's father on Tuesday, January 14, requesting troopers to check on his son's welfare. The father advised police that Cassidy suffers from a medical condition and that he was recently released from the hospital, yet did not answer his phone.
Troopers immediately responded to Cassidy's residence on Grace Road. Upon arrival, the door was found locked and there was no response after knocking. After gaining access to the home, Cassidy was found unresponsive on the bathroom floor. There were no apparent injuries or signs of foul play noted.
Yesterday, a second phone call was received by the Prince Frederick Barrack, revealing confidential information surrounding the case. Due to the suspicious circumstances, state police engaged multiple resources and collaborated with allied law enforcement partners as far north as Ontario County, New York to identify a person of interest.
During the investigation, State Police from the Criminal Enforcement Division/Central South Region conducted a neighborhood check seeking reports of unusual activity around the home at the time of the incident. Simultaneously, the Maryland State Apprehension Team worked to incorporate statewide resources to locate the person of interest.
The Calvert County State's Attorney's Office was briefed in person and authorized a search warrant of Cassidy's home for further evidence regarding the case. Central South state police investigators, with the assistance from a lab technician from the Calvert County Sheriff's Office executed the search warrant.
State Police investigators from the Central South Region are working with the Maryland State Police Homicide Unit and crossing jurisdictional boundaries to engage statewide resources to include investigators from Anne Arundel County and Baltimore County as the investigation continues.
Source: Maryland State Police HQ