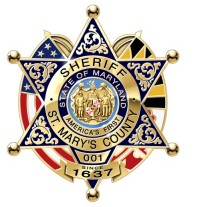 LEONARDTOWN, Md. (Jan. 19, 2014)—The St. Mary's County Sheriff's Office released the following incident and arrest reports.
SEX OFFENDER ARREST: Det./Cpl. W. Raddatz of the Criminal Investigations Division, Sex Offender Registry Unit, determined that Shane A. Corcoran, age 24, of Bushwood, had failed to register as required by law upon his release from the detention center on January 6. On January 14, Det./Cpl. Raddatz located Corcoran at the Carter State Office Building in Leonardtown and attempted to place him under arrest. During the arrest, Corcoran resisted and assaulted Det./Cpl. Raddatz by striking him with a fist. Corcoran was quickly subdued with the assistance of a patrol officer and taken into custody. Corcoran was transported to the St. Mary's County Detention Center, charged with Sex Offender Failure to Notify the Sheriff's Office after Release from Commitment, Assault 2nd Degree, Resisting Arrest and incarcerated pending an appearance before a District Court Commissioner.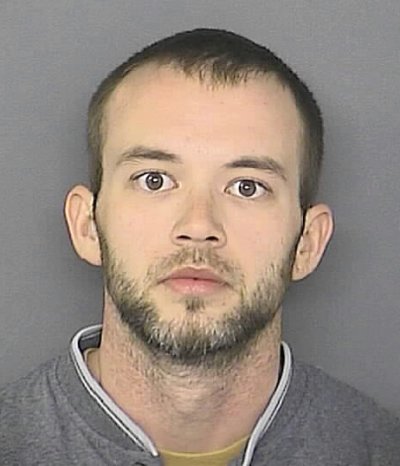 CHILD ABUSE: On January 15, detectives from the St. Mary's County Sheriff's Office Criminal Investigations Division received a report of suspected child abuse which occurred at a residence in Hollywood and initiated an investigation. As a result of that investigation, it was determined a 9-year-old child had been struck in the face with an open hand causing swelling and bruising to the cheek and eye of the child by the victims mother's boyfriend. Contact was made with the suspect, Nicholas C. Sitcer, 33, of Hollywood, pictured above.. Sitcer was subsequently arrested and charged with Assault Second Degree following a review of the incident with the State's Attorneys Office. Sitcer was transported to the St. Mary's County Detention and is currently being held on $5,000 bond.
SEX OFFENDER ARREST: On December 19, 2013, Terrance A. Queen, 30, of no fixed address, was directed to report to the Maryland Department of Public Safety and Correctional Services, Division of Parole and Probation after being placed on pre-trial supervision. Due to Queen being a registered sex offender and homeless, Agent Diemer requested the assistance of the Criminal Investigations Division, Sex Offender Unit, in locating Queen after he failed to report as directed by court order. On January 8, a warrant was issued for the arrest of Queen by the Circuit Court of St. Mary's County. Queen was located by Det./Cpl. William Raddatz on January 15 and placed under arrest. The outstanding warrant was served on Queen and he was incarcerated in the St. Mary's County Detention Center under no bond.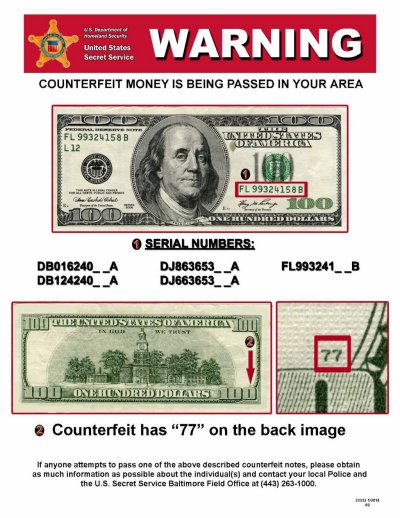 COUNTERFEIT MONEY BEING PASSED IN OUR AREA: In recent weeks numerous cases have been reported of counterfeit $100 bills being passed in St. Mary's County as well as in Calvert and Charles Counties. The US Secret Service has issued the above warning flyer containing information on the identification of the counterfeit bills. Please contact the St. Mary's County Sheriff's Office at 301.475.8008 immediately upon coming into contact with a counterfeit bill or call your local law enforcement agency.
BURGLARIES TO UNLOCKED VEHICLES: St. Mary's County is experiencing an increase in burglaries to vehicles parked in residential neighborhoods. Thieves are stealing from multiple vehicles in the same neighborhood and TARGETING UNLOCKED CARS. In the majority of cases, ONLY UNLOCKED vehicles were entered. This is a reminder to PLEASE LOCK your vehicles and don't leave the keys to one vehicle inside another. Thieves are stealing the keys and taking your car. Please don't leave items in your car in plain view. Keep track of your garage door openers and keep them with you if possible - this is an easy way for thieves to get into your home.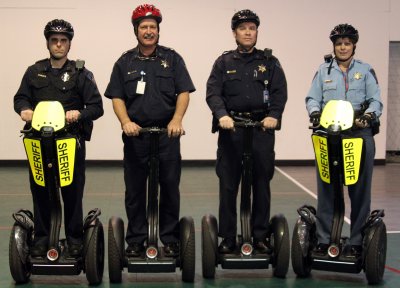 NEW SEGWAYS: On January 14, the sheriff's office received two Segways, which were purchased using Homeland Security grant funding. Deputies will use the Segways to patrol areas of the county unreachable by car, such as the Three Notch Trail in Mechanicsville, as well as for community events and special operations. Deputies attended training provided by Segway of Annapolis.
Disclaimer: In the U.S.A., all persons accused of a crime by the State are presumed to be innocent until proven guilty in a court of law. See: http://somd.me/presumed-innocence. Additionally, all of the information provided above is solely from the perspective of the respective law enforcement agency and does not provide any direct input from the accused or persons otherwise mentioned. You can find additional information about the case by searching the Maryland Judiciary Case Search Database using the accused's name and date of birth. The database is online at http://somd.me/mdcasesearch . Persons named who have been found innocent or not guilty of all charges in the respective case, and/or have had the case ordered expunged by the court can have their name, age, and city redacted by following the process defined at http://somd.me/expungeme .