LA PLATA, Md. (December 13, 2012)—The Charles County Sheriff's Office today released the following incident and arrest reports.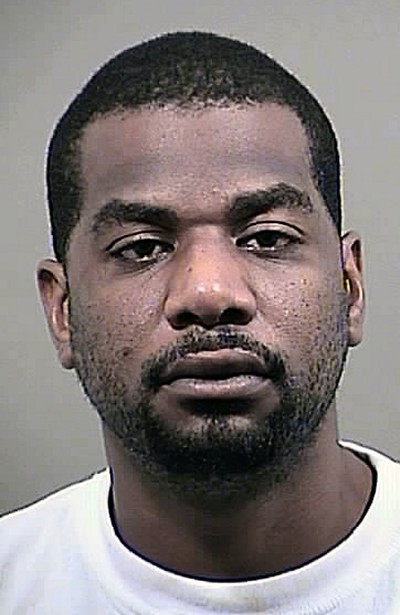 Bruce Matthew Lyles, Jr., 27, of Waldorf, has been charged in connection with the July shooting death of Michael Eugene Milstead, 32, of Waldorf. (Arrest photo)
DETECTIVES CHARGE SUSPECT IN CONNECTION WITH HOMICIDE THAT OCCURRED IN JULY: On Dec. 13, Charles County Sheriff's detectives assigned to the Criminal Investigations Division charged Bruce Matthew Lyles, Jr., 27, of Waldorf, in connection with the shooting death of Michael Eugene Milstead, 32, of Waldorf, whose body was discovered in the trunk of a car on July 15, 2012 in the 5500 block of Piney Church Road.
Through an intensive investigation - which included search warrants and the collection of DNA for analysis - Lyles was linked to the murder. Detectives believe an on-going argument between Lyles and Milstead preceded the shooting. Lyles, who is currently in the Charles County Detention Center on an unrelated charge, was served an arrest warrant earlier today. He was charged with first-degree murder, second-degree murder, use of a firearm in the commission of a felony, assault and arson. Det. C. Shankster is continuing the investigation.
NEIGHBOR CALLS 911 FOR BURGLARY IN PROGRESS/POLICE APPREHEND THREE SUSPECTS AND RECOVER PROPERTY: On Dec. 12 at 11:02 a.m., officers were dispatched to the 7600 block of Logging Lane in Nanjemoy for the report of a burglary in progress. A witness reported seeing three males force entry into a neighbor's house. Patrol officers responded and determined the suspects were still inside. The suspects were apprehended as they attempted to flee from the residence. After investigating further, detectives linked the suspects to a previous burglary that occurred on Dec. 4 in the 5700 block of Port Tobacco Road. Property stolen during that burglary - which included handguns - was recovered from one of the suspects' homes. One suspect is 15-years old, another suspect is 17-years old and a third suspect is a 19-year-old male. They were charged with burglary. Detectives assigned to the Criminal Investigations Division are looking into the possibility the suspects could be connected to additional crimes and the investigation is on-going.
TIP TO STUDENT CRIME SOLVERS PROGRAM LEADS TO RECOVERY OF DRUGS: On Dec, 12 at 1 p.m., PFC DePaulo of the CCSO School Resource Unit received a tip from the Student Crime Solvers program that two 12-year-old males at Mattawoman Middle School were possibly in possession of marijuana. Upon further investigation, suspected marijuana was discovered in the students' lockers. The students were charged as juveniles with possession of a controlled dangerous substance and released to their parents.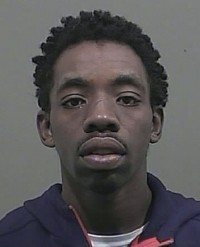 OFFICERS APPREHEND MAN INVOLVED IN ASSAULT AND VISUAL SURVEILLANCE WITH PRURIENT INTENT: On Dec. 11 at 3:18 p.m., officers were called to B.J.'s Wholesale Foods in the 1000 block of St. Nicholas Drive in Waldorf for an assault. Investigation showed a woman was standing in the aisle when she felt something on her leg. When she looked, she saw the suspect, Kevin Edward Harvey, 25, of Washington, D.C., pictured above left, holding a camera underneath her dress and attempting to take a picture. The woman yelled and Harvey fled but was apprehended by security officers and CCSO officers who were in the area. Harvey initially told officers his name was Alvern Harris but a fingerprint check revealed Harvey was his true identity. Harvey was charged with second-degree assault, visual surveillance with prurient intent and providing a false name to a law enforcement officer. Officer N. Garner is investigating.
BURGLARY: On Dec. 12 between 9 a.m. - 2 p.m., unknown suspect(s) pried open a rear door of a house in the 1000 block of Ashford Circle in Waldorf and stole game systems, jewelry and a handgun. Cpl. F. Tona is investigating.
ATTEMPTED BURGLARY REPORTED: On Dec. 12 between 6:45 a.m. - 2:50 p.m., unknown suspect(s) attempted to pry open the door to an apartment in the 2600 block of Husk Place in Waldorf. Officers found evidence of pry marks and part of the door frame was damaged. POI N. Garner is investigating.
THEFT: On Dec. 12 between 9:50 a.m. - 1 p.m., unknown suspect(s) stole game systems, games, and cash from a house in the 3200 block of Indian King Court in Indian Head. There were no signs of forced entry. POI J. Hatfield is investigating.
BURGLARY: On Dec. 12 between 1:30 a.m. - 1:36 a.m., unknown suspect(s) shattered the front glass door to the Truevalue Dollar Store in the 8000 block of Matthews Road in Bryans Road and stole packs of cigarettes. Officers canvassed the area and processed the scene for evidence. Pfc T. Smith is investigating.
BURGLARY: Between Dec. 7 - Dec. 11, unknown suspect(s) broke into a house in the area of Dunmore Court in Waldorf and stole jewelry. POII B. Kunz is investigating.