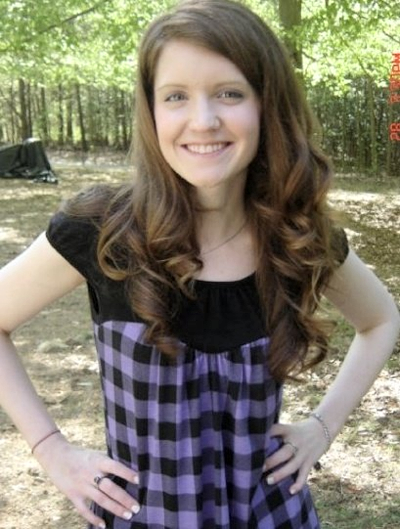 La Plata resident Mary Bivens won a new sewing machine and national recognition in the second WeAllSew Challenge.
CALIFORNIA, Md.—Mary Bivens from La Plata won Bernina's national, second WeAllSew Challenge by turning a textured, ivory window curtain into a slip cover for an old wingback chair which belonged to her grandmother. Bivens received a $1,000 BERNINA gift card and contributed a
feature post
about her other projects on the WeAllSew blog.
"I still can't believe I actually won this contest and will soon be the proud owner of a Bernina sewing machine!" wrote Bivens on the blog. "I have been eyeballing them for a while now, so I was just thrilled to learn the news." Bernina of America is a manufacturer of sewing, embroidery and quilting machines.
The theme of the second WeAllSew Challenge was "Make Yourself at Home," where participants were asked to upcycle any item, such as old bedding or tattered drapes, into reinvented home décor. Mary B. turned a textured, ivory curtain into a slip cover for an old wingback chair. Challenge entries were judged by a panel of Bernina experts based on three criteria: the number of votes each project received on Facebook, the project description, and the finished project.
Bivens says her love of making crafts dates back to her childhood. "While my mom crochets, no one in my family actually sews. So, my first time sewing wasn't until 6th grade when I received my first sewing machine (the same year I took home economics). At that time, I really didn't know how to use the small machine but was able to make my mom a gift for Mother's Day. I upcycled a pair of old jeans into a pillow and used fabric paint to decorate. She still has it displayed on her dresser to this day."