LA PLATA, Md. (July 11, 2012)—The Charles County Sheriff's Office today released the following incident and arrest reports.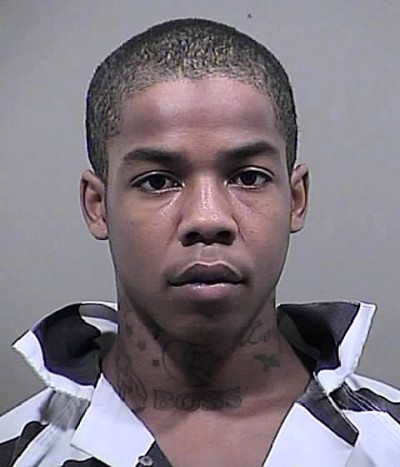 Earl Tryee Porter, 17, of Waldorf, was arrested for shooting another teen in the face after Porter and his pals showed up uninvited at a party they learned of on an undisclosed social media site. (Arrest photo)
CCSO DETECTIVES ARREST SUSPECT IN SHOOTING: On July 11, Charles County Sheriff's detectives assigned to the Criminal Investigations Division arrested Earl Tryee Porter, 17, of Waldorf, in connection with a shooting that occurred at a party on July 7 in the 4900 block of Derryfield Court in Waldorf. Porter and a group of friends showed up at the party, uninvited, after hearing about it through social networking. Porter began arguing with several people at the party and pulled a handgun and fired multiple shots. One of the rounds struck a 19-year-old male in the face. Porter fled and the victim was transported to a hospital where he was admitted in stable condition. Detectives subsequently identified Porter as the shooter and obtained an arrest warrant charging him as an adult with attempt murder. Porter was located at his residence and arrested without incident. Evidence linking Porter to the shooting was also recovered. Porter was remanded to the Charles County Detention Center with no bond.
BURGLARY: On July 11, officers were notified of a theft that occurred in the 3600 block of Mt. Pleasant Road in Waldorf. The victim reported unknown suspect(s) broke into a building used as storage and stole various items and oil from an oil tank. It is unknown when the break-in actually occurred. PFC S. Chandler is investigating.
BURGLARY: On July 10 at 11:30 p.m., officers responded to the 2100 block of Greenwood Drive in Waldorf for a burglary at a house. The victim reported the house is vacant and up for sale but several people had broken in and appeared to be living there. Officers obtained suspect information and are pursuing leads. PFC J. Feldman is investigating.