LEONARDTOWN, Md. (June 28, 2012)—The St. Mary's County Bureau of Criminal Investigations (BCI) Narcotics Division today released the following incident and arrest reports. The Division is an investigative team comprised of detectives from the St. Mary's County Sheriff's Office, Maryland State Police Drug Enforcement Division, and Federal Drug Agents (HIDTA Group 34). The Division was established on September 1st, 2007 and is based in St. Mary's County.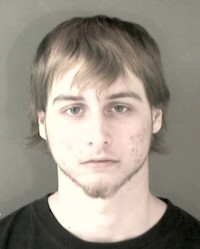 FELONY DRUG CHARGES: Bryan Anthony Knott, 22 of Great Mills, pictured at left, was indicted for various felony drug charges. Suspect Knott was identified as a distributor of several different controlled substances which led to undercover purchases of ecstasy and marijuana. A search and seizure warrant was executed on his home and ecstasy, marijuana, firearms and items identified as proceeds of his drug activity were seized. He was originally held without bond.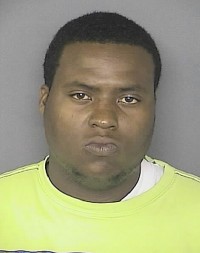 MARIJUANA SALES: Thomas Rudolf Barnes III, 20 of Lexington Park, pictured at left, was indicted and subsequently arrested for Possession of Marijuana with the Intent to Distribute.
Disclaimer: In the U.S.A., all persons accused of a crime by the State are presumed to be innocent until proven guilty in a court of law. See: http://en.wikipedia.org/wiki/Presumption_of_innocence. Additionally, all of the information provided above is solely from the perspective of the respective law enforcement agency and does not provide any direct input from the accused or persons otherwise mentioned.