LEONARDTOWN, Md. (June 22, 2012)—The St. Mary's County Bureau of Criminal Investigations (BCI) Narcotics Division has released the following incident and arrest reports. The Division is an investigative team comprised of detectives from the St. Mary's County Sheriff's Office, Maryland State Police Drug Enforcement Division, and Federal Drug Agents (HIDTA Group 34). The Division was established on September 1st, 2007 and is based in St. Mary's County.
DRUG DISTRIBUTION OPERATION AT SMCM: Jonathan Louis Grossman-Zoha, 19 of Woodbine, was arrested for his role in a drug distribution operation at St. Mary's College. Suspect Grossman-Zoha is the second suspect charged with Possession with the Intent to Distribute Marijuana.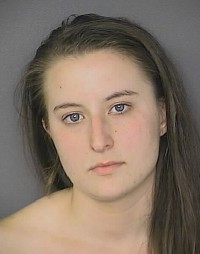 PRESCRIPTION FRAUD: Emily Catherine Humulock, 21 of Charlotte Hall, was identified as one of the participants in a large scale prescription fraud investigation. More than 35 fraudulent prescriptions were filled in St. Mary's, Charles, Calvert and Prince George's County. This group of suspects fraudulently obtained nearly 3,800 Oxycodone 30 mg pills, which have a street value of more than $113,000. Detectives are currently working with other jurisdictions to identify additional fraudulent prescriptions. Two additional suspects are being sought at this time.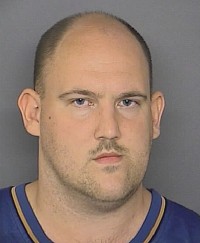 DISTRIBUTOR OF MARIJUANA: Joseph Wayne Bosse, 29 of Leonardtown, was identified as distributor of marijuana. A search and seizure warrant revealed marijuana, packaging materials and a scale. He was arrested and additional charges are pending.
POSSESSION OF COCAINE AND MARIJUANA: Vivian Denise Smith, 50 of Lexington Park, was charged with possession of cocaine and marijuana. Narcotics detectives observed the suspect in a parking lot utilizing an oxygen tank for a medical condition. The suspect removed the tubing from her nose and began "snorting" cocaine through a dollar bill. Detectives approached the vehicle and seized nearly $300 worth of cocaine, marijuana and a related smoking device. Suspect Smith was charged accordingly.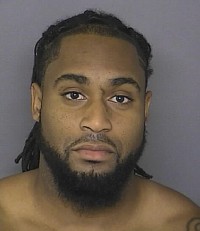 DISTRIBUTION OF COCAINE: Michael Anthony Reed, Jr., 28 of Mechanicsville, was indicted by narcotics detectives for Distribution of Cocaine and Possession of Cocaine with the Intent to Distribute. Suspect Reed was located in the State of Virginia and received local charges. Once he completed his sentence related to that original Virginia arrest, he was returned to St. Mary's County to answer to the two indictments handed down by the St. Mary's County Grand Jury.