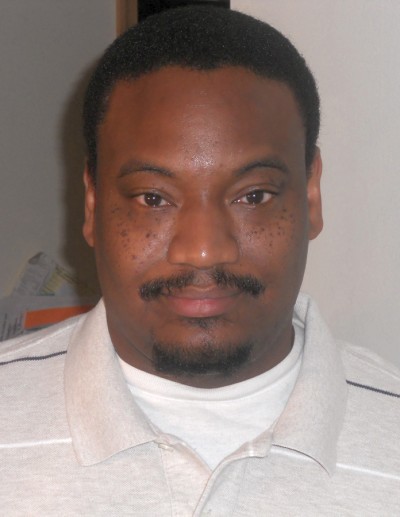 James Tabourne has been named a recipient of a Comcast Parent Award.
LA PLATA, Md.—James Tabourne, a parent of two fifth-graders at Eva Turner Elementary School and a freshman at Maurice J. McDonough High School, has been named the 2012 Charles County recipient of the Comcast Parent Involvement Matters Award. As the county winner, he is also in the running to be selected as one of five semifinalists for the state award.
Comcast and the Maryland State Department of Education (MSDE) partnered to create the award to recognize Maryland parents who have made contributions to public education and to highlight the positive impact parents have on public schools. The award recognizes parents from local school systems across Maryland who are nominated in five areas of parental involvement: communication, volunteering, learning, decision making and community collaboration.
Tabourne was nominated for the award by Turner Principal Stephanie Nottingham and Stacey Durham, a gifted education resource teacher at Turner, for sponsoring the school chess club, mentoring and tutoring students and for his flexibility to help whenever assistance is needed at Turner.
"I am very humbled to have been nominated for this award. There are so many teachers, coaches and mentors who have given to our family that I don't believe my time coaching chess even measures up. I believe it is our responsibility as parents and neighbors to offer our time to improve our communities and build pride in our children. I feel blessed to be able to be involved and hope to continue to help children and the community become stronger, better educated, and concerned and involved citizens," Tabourne said.
Tabourne has served as the sponsor of the chess club at Turner for more than five years. He teaches students how to play the game and that characteristics of chess – patience and respect – can be applied in everyday life. He hosts weekly club meetings and coordinates a schoolwide chess tournament each year to ensure that all club members have a chance to compete. During the past five years, Tabourne has worked with more than 50 students to help them develop critical thinking skills used in chess.
Durham said students who work with Tabourne learn more than just chess. "He has worked hard to build authentic relationships with all of the chess students. His enthusiasm and dedication to guide the students to become skilled chess players is inspiring. Our students have learned so much more than just the game of chess from this kind man. He coaches the students that the respectful requirements of the game of chess should be transferred as a means of conducting oneself in everyday life," Durham wrote in her nomination statement.
In addition to sponsoring the chess club, Tabourne helps with school field trips, Destination Imagination activities, and serves as a mentor in the school's Parents as Mentors program. Through this program, students are paired with parent volunteers who serve as mentors and role models. Most recently, Tabourne helped a student excel in mathematics and achieve higher scores on tests and class assignments. Linda Rios is the parent liaison at Turner and said Tabourne is dependable and committed to helping students succeed.
"Mr. Tabourne has been an excellent parent mentor to students in need of extra support and encouragement. We do not have many men volunteering at our school so it is nice to see a dad in the school being a great male role model. He really cares for the students and it shows in the way he takes time out of his schedule to volunteer," Rios wrote in a nomination letter.
Tabourne will be recognized at a special ceremony May 18, where the five semifinalists and the state award winner will be announced. The statewide winner and five finalists will be awarded a cash prize to further their efforts to improve the public schools they represent.
Source: Charles County Public Schools