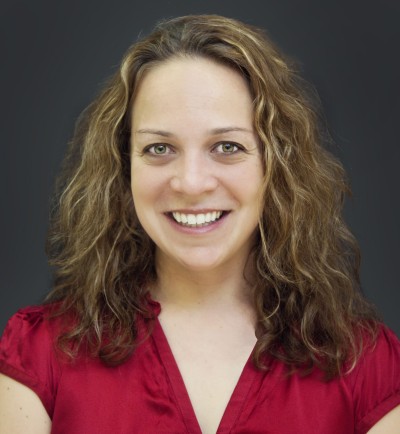 Kerrie Seberg has been named the 2012 Charles County Public Schools Teacher of the Year.
LA PLATA, Md.—Kerrie Seberg believes the world becomes a better place when children are successful. Her passion to work with children is just one of the reasons why she was named the 2012 Charles County Public Schools Teacher of the Year.
The William A. Diggs Elementary School third-grade teacher says it was her personal love for learning and her desire to help make the world a better place that inspired her to pursue a career in teaching. "I realized that if I wanted to help create a better world, the best place to start is with children. I knew I could do my part to change the world, one child at a time," she said.
In Seberg's class, students are told to "go for the gold" and their victories, no matter how small, are celebrated every day. She is dedicated to learning all about her students in order to fully understand their strengths and challenges, and to also learn about their interests and dreams. Not only are students praised for their work on homework assignments and quizzes, but Seberg celebrates successes outside of the classroom. She focuses on each child individually, evaluates their needs and then challenges them to do more than they ever imagined was possible.
Diggs Principal Sandra Taylor hired Seberg in 2007 to teach second grade and said her love for children and strong instructional practices were evident from the moment she stepped into the classroom. "At the interview, I knew Kerrie would evolve into a master teacher very quickly. She has a knack for creating engaging lessons that cater to all of the different learning styles. Miss Seberg has a strong determination to improve the quality of education for all students," Taylor said in a nomination letter.
Seberg, who has been teaching at Diggs for the past five school years, is in her first year of teaching third graders. After experiencing significant progress with students in her second-grade class, Seberg approached Taylor and requested approval to work with the same children as their third-grade teacher. Taylor granted the request and said, "… To date, her class continues to soar. Every student has made remarkable gains on their quarterly benchmarks and we are confident they will do just as well on state assessments," Taylor said.
Seberg is humbled by her nomination for the Teacher of the Year award because she feels she is one of many teachers dedicated to making a difference in the lives of children. "I am humbled when I think about how many incredibly talented and dedicated teachers go to school every day to make a difference in the lives of their students. I am honored to be chosen to represent my colleagues, my students and their families, and Charles County as Teacher of the Year," Seberg said.
Parents of Seberg's students say that she goes above and beyond to ensure her students are successful and motivated. Andrea Porter has worked with Seberg for the past two years as her child's second- and third-grade teacher. She said Seberg's concern for her son's success speaks volumes about her passion for teaching.
"What truly sets her apart is her unique ability to foster a love of learning in children. She appreciates each child as a wonderful individual and understands that children simply need to be themselves. What warms my heart is having a child who makes good choices, loves to learn and loves his teacher. When asked what he would like to be when he grows up, my son replies, 'I want to be a teacher just like Miss Seberg'," Porter wrote in a nomination letter.
Parent Dasher Millman said her daughter's favorite parts of the school day were art, lunch and recess until Seberg became her teacher. Now, her daughter strives to achieve success in her class and loves mathematics and reading. "Being with Ms. Seberg has transformed her. I asked my daughter why Ms. Seberg was such a great teacher and she said 'because she encourages me. It makes me want to do more'." Millman wrote in a nomination letter.
In addition to her role as teacher, Seberg is the cosponsor for Destination ImagiNation (DI) and has been a team manager for the past five years. Under her leadership, the program has experienced substantial growth, from a handful of student participants, to more than 100 students and their families. This school year, Diggs had 14 DI teams participate at the local competition, three teams advance to the state event and one team qualified to participate at the global event next month. Seberg says she is proud to work with students in a program that fosters creativity.
"DI allows children the opportunity to let their imaginations run wild to solve complicated challenges in novel ways. I love watching the process children go through as they attack various parts of the challenge. It can best be described as uncorking a bottle full of magic," Seberg said.
She also chairs the school's Green Committee, volunteers to work with the Parent Teacher Organization (PTO) and provides additional help in math and reading after school to students through the Extended Learning Opportunity program. Seberg also mentors students in the North Point High School education careers program and presents in-service programs on technology use in the classroom.
For Seberg, teaching is not just her profession, but her way of life. "Being a teacher is so much more than a job. For me, teaching is a way of life. I will continue to change the world, one child at a time, and the children I teach will continue to inspire me to become a more educated teacher," she said.
Seberg earned a Bachelor of Arts degree in Biology and English from Cornell University, and received her master's degree in teaching from the State University of New York College at Cortland in 2007. She also plans to complete a graduate certificate program in autism at Johns Hopkins University this summer. She is a member of the Kappa Delta Pi International Honor Society in Education and the Phi Kappa Phi National Honor Society.
As Charles County's Teacher of the Year, Seberg is eligible for the Maryland Teacher of the Year award. The state winner is announced by the Maryland State Department of Education (MSDE) in the fall at a special ceremony held to honor all local recipients. The state winner is also considered for the National Teacher of the Year honor.
For more information on the awards program, visit the MSDE website at
http://www.msde.maryland.gov/MSDE/programs/recognition-partnerships/toy_1/
.
Source: Charles County Public Schools