PRINCE FREDERICK, Md. (April 10, 2012)—The Calvert County Sheriff's Office has released the following incident and arrest reports.
WEEKLY SUMMARY: During the week of April 1-8, deputies responded to 1,718 calls for service throughout the community.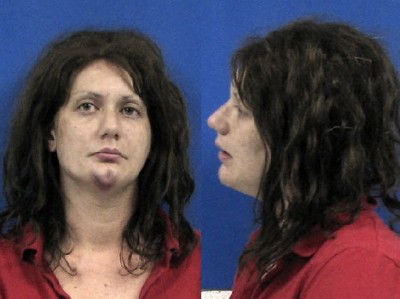 RESISTING, DISORDERLY: On April 1 at 10:50 p.m., DFC J. Smith came upon a two vehicle crash at Md. Rt. 4 north and Patuxent Point Parkway in Solomons. A woman and her child were out of their vehicle and standing in the roadway. DFC Smith got out of his vehicle and instructed the woman to get the child out of the roadway. The woman did not comply so as DFC Smith attempted to get the child to safety the woman began to scream at him and push and shove him. Cpl. A. Moschetto arrived on the scene to assist and the woman became increasingly irate and combative as the officers were trying to ascertain what had occurred in the crash. The driver of the second vehicle advised that he was struck from behind by the woman's vehicle. The woman, later identified as Kelley Marie Busby, 31 of Great Mills, pictured above, appeared to be under the influence of drugs or alcohol. Busby was told repeatedly by officers to calm down or she would be arrested for disorderly conduct but she continued to flail her arms, push at the officers and scream profanities. Busby was arrested and charged with second degree assault, resisting arrest, disorderly conduct and acting in a disorderly manner. Busby was also charged with DWI by drugs or alcohol and other traffic violations. Busby was transported to Calvert Memorial Hospital for treatment an injury received in the crash and was released and taken to the detention center for processing. Other charges are pending lab reports for suspected drugs found inside the vehicle.
BURGLARY: Unknown suspect(s) broke into the restrooms of the Cove Point Park and damaged the mirrors and sinks sometime between April 3 at 11:00 p.m. and April 4 at 8:30 a.m. causing $550 in damage. DFC J. Hardesty is investigating.
THEFT: A victim on Mason Road in Prince Frederick advised DFC V. Evans that sometime between April 3 and 4, someone stole his 2004 red Troy-Bilt riding lawn mower with a 46 inch deck attached. The mower is valued at $600.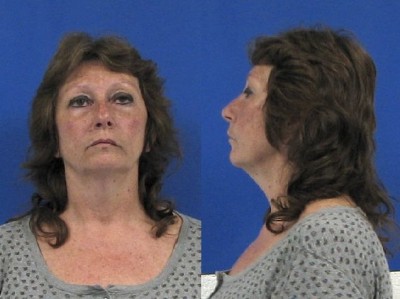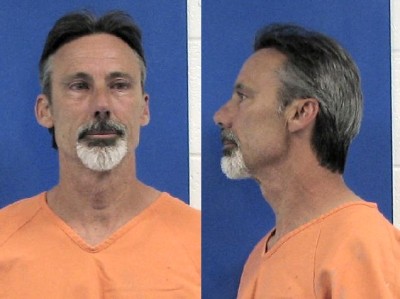 DRUG ARREST: On April 5 at 7:30 p.m., Cpl. S. Parrish was called to a traffic stop conducted by an off-duty out of county police officer on Dares Beach Road and Wilson Road in Prince Frederick and arrested the driver and sole passenger and charged each with possession of drugs. Debra Lynn Hall, 55, and Roger L. Hill, 52, both of Prince Frederick and pictured above, were each charged with possession of phencyclidine, possession of marijuana, and use of drug paraphernalia, a plastic canister.
THEFT: DFC M. Velasquez responded to St. Paul United Methodist church on H.G. Trueman Road in Lusby on April 6 for a theft report. A complainant associated with the church advised that they had set up staging equipment outside for a play and unknown suspect(s) had stolen it. The theft occurred sometime between April 4 and 6. A yellow Bil-Jax scaffolding stand and a set of 4 stage lights and dimmer, together valued at $2200, were taken. Anyone with information is asked to contact DFC Velasquez at 410-535-2800.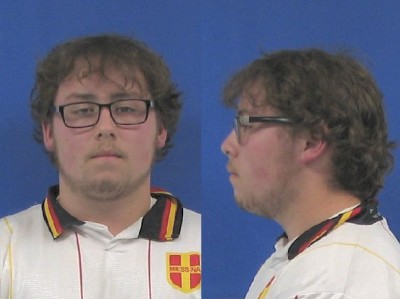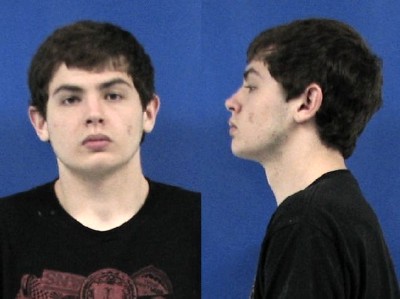 DRUG ARREST: Three young men were arrested for drug possession by Dep. C. Fox on April 7 at 1:57 a.m. after a traffic stop on Old Town Road in Huntingtown near the 7-11 Convenience store. Dep. Fox charged Sean Michael Rowe, 20 of Golden Beach, Eli Samual Neal, 18 of Owings and Jason Douglas Hall, 18 of Dunkirk, all pictured above in respective order, each with possession of marijuana in sufficient quantity to indicate an intent to distribute, possession of marijuana, possession of marijuana in sufficient quantity to indicate an intent to distribute said substance within 1000 feet of Huntingtown High School, possession (with intent to deliver and sell) of drug paraphernalia, a digital scale, and possession with intent to use drug paraphernalia, rolling papers.