Suspects Linked to Other Crimes in Region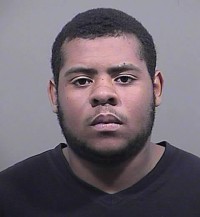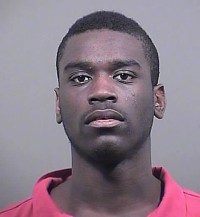 Victor Christopher Green, 19, of Washington, D.C. and Dennis Morris Hinnant, 18, of no fixed address, have been arrested in Charles County in connection with the robbery of convenience stores. (Arrest photos)
LA PLATA, Md. (March 22, 2012)—The Charles County Sheriff's Office has charged two men in connection with the March 20 robbery of a 7-Eleven store in the 3300 block of Leonardtown Road in Waldorf. The suspects are also responsible for an armed robbery that occurred hours later at a store in St. Mary's County and they have been linked to a carjacking in Prince George's County.
On March 21, at 4 p.m., CCSO patrol officers were working an assignment in a neighborhood in White Plains when they observed a vehicle enter at a high rate of speed. Officers ran a computer check and learned the vehicle had been reported stolen during an armed carjacking the day before in Prince George's County. Officers with the CCSO and Prince George's County Police Department set up surveillance and subsequently identified the occupants.
Detectives with the CCSO Criminal Investigations Division, who had been monitoring the situation, recognized that the car matched the description of the vehicle used as a getaway car in the 7-Eleven robbery. One of the occupants, Victor Christopher Green, 19, of Washington, D.C., was soon identified as the driver of the car used in the robbery. Further investigation led to the identity of the robbery suspect who was staying at a nearby hotel.
Detectives from the Charles County Sheriff's Office, St. Mary's County Sheriff's Office, Prince George's County Police Department and the Maryland State Police responded to the hotel and located the suspect, Dennis Morris Hinnant, 18, of no fixed address. Evidence linking Hinnant to the robbery was also recovered.
Hinnant and Green were arrested and charged with armed robbery, assault, carrying a concealed dangerous weapon, and theft. They were remanded to the Charles County Detention Center with a $50,000 bond.