Accused was already in prison on an unrelated charge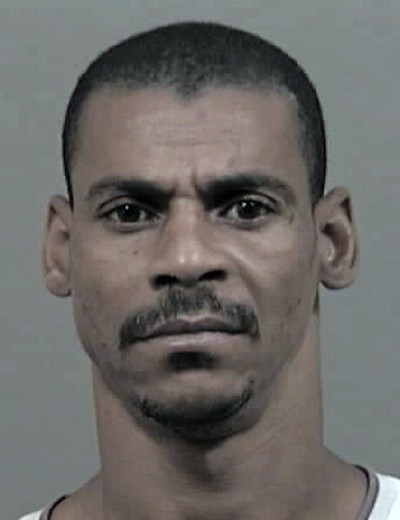 Police in Charles County have charged this man, Joseph Louis Herbert, Jr., 55, with a kidnapping and rape that occurred in 1985 in La Plata. (Arrest photo)
LA PLATA, Md. (March 8, 2012)—Charles County Sheriff's detectives have solved a kidnapping and rape that occurred nearly 27 years ago. Joseph Louis Herbert, Jr., 55, was recently indicted by a Charles County grand jury in connection with his involvement in the August 23, 1985 kidnapping of a 22-year-old woman who was abducted at gunpoint while making a deposit at a bank in La Plata.
According to police, the suspect approached the victim, forced her to get back into her car and drive to the Hardees fast food restaurant where she was a manager. He then ordered the victim to unlock the doors at which time he met up with an accomplice. Once inside, the suspects took money from the safe and sexually assaulted the victim.
After the assault, the suspects forced the woman into the trunk of her car and drove her vehicle to Somerset Street in La Plata where they left it. Hours later, and by chance, a police officer spotted the car and stopped to check on it because it seemed out of place. When he approached the vehicle, he heard screams coming from the trunk and he found the victim inside.
At the time of the assault, evidence was recovered and examined. In 2006, the evidence was re-submitted for analysis after CCSO forensic examiners determined newer technology might help extract a DNA profile. A profile was obtained and entered into the FBI's Combined DNA Index System which is used in forensics to identify individuals using their genetic make-up.
In 2011, detectives with the CCSO Criminal Investigations Division were notified the DNA matched that of Joseph Louis Herbert, Jr., who was in jail on an unrelated charge. In 2012, the FBI confirmed the DNA from Herbert matched evidence recovered from the 1985 assault. Herbert is currently in the Maryland Department of Corrections in Jessup.