Man Threatens to Kill His Girlfriend at Solomons Fire House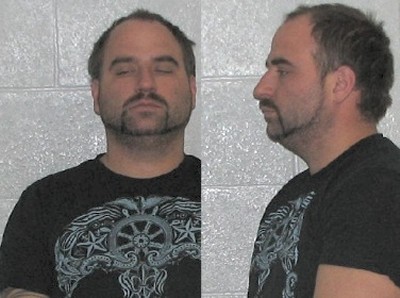 Demian K. Woomer, 32 of Port Republic, Md. (Arrest photo)
On February 4 at 11:18 a.m. DFC R. Weems responded to the Solomons Volunteer Rescue Squad and Fire Department for the report of a person with a weapon. The suspect, later identified as Demian K. Woomer, 32, of Port Republic, had been detained by members of the fire department prior to DFC Weems' arrival.
After speaking with witnesses and the victim, Weems determined that Woomer and the victim, who are in a relationship together, had an altercation at the firehouse when Woomer grabbed the victim around the neck with his arm and had a knife and repeatedly yelled that he was going to kill her. Several volunteer fire and rescue personnel who were present rushed to the victim's aid, pulling Woomer off the woman and subduing him on the floor.
The victim, a 28-year-old female volunteer at the firehouse, was transported to Calvert Memorial Hospital for treatment of a wound to her hand and further assessment of any injuries.
Woomer was arrested and charged with first and second degree assault.
Wanted Man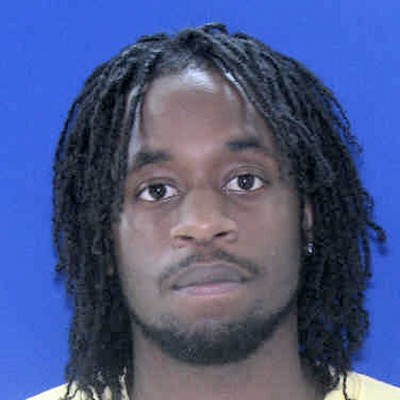 Terrill Emmanuel Harrod is wanted in connection with a burglary in Huntingtown.
Terrill Emmanuel Harrod is wanted in connection with a burglary in Huntingtown. His last known address was 676 Flagstaff Road in Lusby. He has moved from that residence and currently has no fixed address. He was born on February 22, 1990 and is 5'7" tall and weighs approximately 157 pounds. Anyone with information about Harrod is asked to contact the Maryland State Police, (410)535-1400. You may remain anonymous.
Sheriff's Office Goes to Automated Answering System
Callers will reach a new automated system when dialing 410-535-2800 to reach the Calvert County Sheriff's Office. The message will announce prompts to reach the appropriate personnel to handle your call. Callers can speak directly to Sheriff's Office personnel at any time during the message by pressing zero. As always, if it is an emergency, please dial 911. Callers can also dial their party's extension, if they know it, at any time during the initial message.
This type of call-in system will help alleviate the high volume of calls the Sheriff's Office receives on a daily basis. Sheriff Mike Evans hopes that by employing this new system, citizens in Calvert County will be able to quickly obtain answers and assistance from Sheriff Office personnel.