PRINCE FREDERICK, Md. (January 19, 2012)—The Calvert County Sheriff's Office recently released the following incident and arrest reports.
WEEKLY SUMMARY: During the week of January 9-15, deputies responded to 1,516 calls for service throughout the community.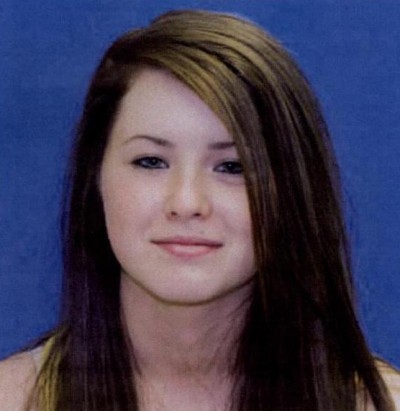 Jessica Christine Leatherwood, 17, has been missing from the Prince Frederick area since January 3.
MISSING TEEN GIRL: On January 3, the family of Jessica Christine Leatherwood, a seventeen-year-old from Prince Frederick, reported her missing to the Calvert County Sheriff's Office. Jessica is five feet two inches tall, weighs 125 pounds with blue eyes and brown shoulder-length hair. She was last seen boarding her school bus at 6:45 that morning wearing a hooded knee-length brown sweater, dark leggings and brown boots. She was also wearing silver rings on both hands. She reportedly did not attend school that day. Calvert Investigative Team investigators have received information to look for her in Baltimore and Rockville. There was also a reported sighting in Dunkirk yesterday, but police did not locate her. Anyone with information on the whereabouts of Ms. Leatherwood is asked to immediately call Trp. Jason Ewig at 410-535-1600 ext. 2596 or Lt. Steve Jones on ext. 2462.
THEFT: Dep. N. Funchion is investigating the theft of an aluminum open top 45 foot trailer worth $20,000 stolen from in front of a business on Binnacle Lane in Owings. The theft occurred sometime overnight between January 8 and 9. Anyone with information is asked to contact Dep. Funchion at 410-535-2800.
DISORDERLY CONDUCT: On January 9 at 3:31 a.m. Dep. J. Hardesty responded to the Hilton Hotel in Dowell for the report of a disturbance. An employee of the hotel advised that the occupants of several rooms had been going into the hallways of the hotel creating a lot of noise and disturbing other guests. The employee stated that he wanted the occupants off the property. One of the occupants became loud and was yelling profanities and ran across the parking lot to the Ruddy Duck Restaurant where he continued to holler and would not leave the premises after being told to do so by Dep. Hardesty. The suspect was arrested. Justin Michael Myles, 32 of Callaway, was charged with disorderly conduct, remaining on private property after being notified not to do so, and failure to obey a lawful order.
ATTEMPTED THEFT: On January 9 at 12:35 p.m. an unknown suspect attempted to steal a woman's wallet out of her purse while it was in a shopping cart at the Prince Frederick Safeway store. The woman was browsing food items. Other patrons of the store observed the man taking the wallet out of the purse and hollered at him. The suspect then dropped the wallet and ran off. DFC J. Bell is investigating.
THEFT: Four American Standard air conditioning units valued at $5000 each were stolen from behind the Calvert Fair Building in Prince Frederick sometime overnight between January 11 and 12. DFC Livingston is investigating.
BURGLARY: A home on 26th Street in Chesapeake Beach was burglarized overnight between January 12 and 13. DFC J. Norton is investigating the theft of an Xbox and various prescription medications, altogether valued at over $950.
BURGLARY: A home on Cliff Trail in Port Republic was burglarized between January 12 and 14 with $100 in coins stolen. DFC C. Johnson is investigating.
THEFT: Sometime between January 13 and 14 unknown suspect(s) stole a lighted plastic peace sign and a mailbox from outside two homes on Foxtail Lane in Prince Frederick. DFC J. Bell is investigating.
FAILURE TO OBEY: Cpl. R. Selkirk arrested Jason Andrew Swett, 32 of no fixed address on January 15 at 7:46 p.m. after Swett failed to leave the area of the Prince Frederick Safeway store and other business establishments in the same shopping center. Employees advised Selkirk that Swett appeared intoxicated and was asking patrons for money. Swett was advised by Selkirk to leave the area and not return but Swett refused to obey the order. He was charged with remaining on private property after being advised not to do so.
---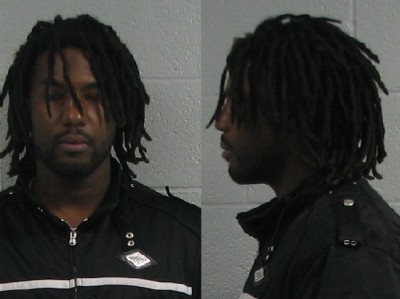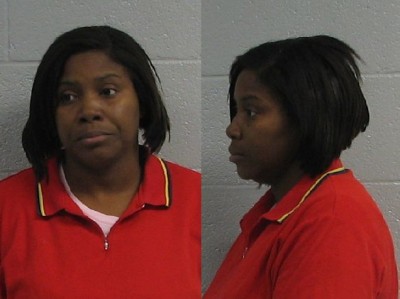 Keith De Marr Young, 26 of Waldorf, and Terri Lynn Thomas Young, 43 of Waldorf were arrested and charged in connection with a robbery at Wendys restaurant in Prince Frederick on Dec. 7, 2011. (Arrest photos)
ARRESTS IN ROBBERY: On December 7, 2011 at 9:19 a.m. employees of Wendy's located at 170 Solomons Island Road in Prince Frederick called to report that a robbery had just occurred. It was learned that an employee of Wendy's observed the store manager being robbed by a black male. That employee then gave chase, following the suspect north on Md. Rt. 4 on foot until the suspect ran across the road and entered a dark colored vehicle that then proceeded north.

Det. M. Mudd and Sgt. R. Naughton of C.I.T. responded to Wendy's to take witness statements of the robbery. The restaurant manager advised she left the establishment to make the morning deposit at the bank. While in her vehicle in the parking lot she was approached by a black male who she said jabbed some type of hard object into her side, then took the bag containing the deposit money and fled. A lookout was broadcast for a suspect vehicle. The vehicle was not located.

Following up on a Crime Solver's tip, several suspects were identified. On December 22 suspect Keith De Marr Young, 26 of Waldorf, was observed operating a vehicle in Waldorf. A traffic stop was attempted but the suspect fled. He was later apprehended in the front yard of a home in Waldorf after his vehicle was blocked in by police. That same day in Prince Frederick, a second suspect was located, Terri Lynn Thomas Young, 43 of Waldorf. Both suspects were charged with robbery and theft over $1,000. The investigation is ongoing.

---

SERIOUS VEHICLE ACCIDENT, POLICE SEEK ID OF FLEEING DRIVER: On January 17, 2012 at approximately 1540 hrs, members of the Calvert County Sheriff's Office Patrol Bureau Crash Reconstruction Team responded to the area of Maryland Rt. 2 and Wayside Drive in Sunderland for the report of a serious motor vehicle collision. Upon arrival, units located a 1994 Chevrolet Camaro and a 2008 Nissan Altima sitting in the northbound shoulder.

Preliminary investigation indicated the Chevrolet Camaro, operated by Benjamin Aloysius Jenkins, of Sunderland, was traveling south on Maryland Rt. 2 when an unknown blue Chevy Cruz with Pennsylvania registration attempted to pass several cars on the left just prior to Wayside Drive. When confronted with oncoming traffic, the unknown driver of the Chevy Cruz forced his way back into the southbound traffic lane thereby cutting off the Chevy Camaro. The Camaro then veered to the right shoulder losing control on the wet pavement where it skidding into oncoming traffic and was struck in the passenger door by a 2008 Nissan Altima, driven by a Jolene Marie Farmer, of Edgewater. The Altima and the Camaro began to rotate clockwise before coming to rest on the shoulder and the edge on a dirt embankment.

Jenkins was transported to Prince George Hospital Center by Maryland State Police Trooper 2 with serious injuries. Farmer was transported to Calvert Memorial Hospital by ambulance.

Dfc. Edwin Bradley of the Crash Reconstruction Team is conducting an investigation into the events that lead up to the collision. Anyone who may know the identity of driver of the blue Chevy Cruz with Pennsylvania registration is asked to contact the Calvert County Sheriff's Office at 410-535-2800.