LEONARDTOWN, Md. (December 16, 2011)—The St. Mary's County Bureau of Criminal Investigations (BCI) Narcotics Division released the following incident and arrest reports. The Division is an investigative team comprised of detectives from the St. Mary's County Sheriff's Office, Maryland State Police Drug Enforcement Division, and Federal Drug Agents (HIDTA Group 34). The Division was established on September 1st, 2007 and is based in St. Mary's County.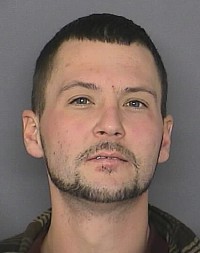 CHILD SUPPORT WARRANT, PRESCRIPTION FRAUD: Jeffrey Donald Hephner, 31, of Mechanicsville, was arrested on an open child support warrant by a vice narcotics support team deputy. During his arrest he was also served a criminal summons charging him with attempting to obtain a prescription medication by fraud.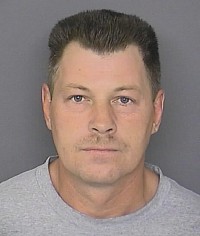 PRESCRIPTION MEDICATION DISTRIBUTION: Vice narcotics detectives received information related to a prescription medication distribution operation that was being operated by Robert Anthony Mister, 42, of Chesapeake Beach. Contact was made with the Calvert County Sheriff's Office and a joint investigation continued. After nearly six months of investigations, detectives from both jurisdictions executed search and seizure warrants. Suspect Mister was located in St. Mary's County conducting a drug deal when detectives, assisted by patrol deputies, stopped Mister and several others. Suspect Mister was found to be in possession of more than 100 Oxycodone pills with a street value of more than $2,800.00, $30,000.00 in cash and other related evidence. Calvert County Sheriff's Office detectives executed a search and seizure warrant on Mister's residence and recovered two handguns and other document evidence. Other monies seized totaled nearly $2,300 and other prescription medications recovered were Suboxone and Alprazolam. The investigation is continuing in both jurisdictions and numerous other charges and arrests are expected.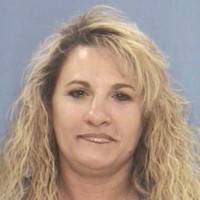 PROSTITUTION: Annette Pamela Sapia, 45, of Dundalk, was arrested after responding to St. Mary's County to engage in sexual intercourse for money with an undercover vice narcotics detective. She was charged with one count of prostitution and her bond status is unknown.
DISTRIBUTION OF PCP: Vice narcotics detectives began an investigation into Suspect Francis Michael Barnes, 53, distribution of PCP from his Leonardtown home. After a several week investigation, a search and seizure warrant was executed on his residence. Several vials of PCP (empty and full) cocaine, marijuana and related paraphernalia were recovered. Additional charges are pending.