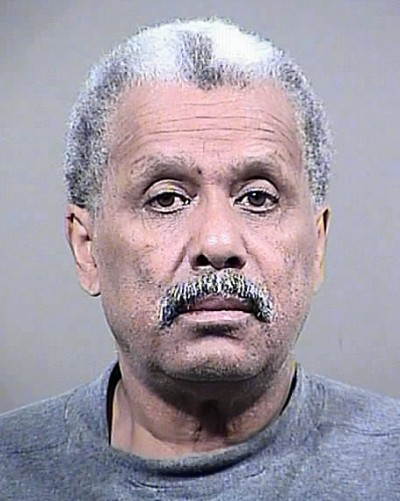 Leslie Randolph Holmes, 61, of Upper Marlboro, was arrested by police in Charles Co. in connection with a fraud scheme. (Arrest photo)
LA PLATA, Md. (December 16, 2011)—Charles County Sheriff's detectives arrested Leslie Randolph Holmes, 61, of Upper Marlboro, in connection with a fraud scheme. Operating under the business name Christian Financial Services, Mr. Holmes claimed he was a current certified financial investor representing several legitimate financial organizations. He accepted money from a client and rather than investing the money, he deposited it into accounts which he used to finance personal purchases.
Police say the victim—a 53-year-old disabled veteran from Waldorf—first met Holmes in 2002 at a church-related function. Holmes encouraged the victim to use his financial services and the victim agreed, giving Holmes an initial deposit of $50,000 to invest. Over the years, the victim continued giving Holmes money to invest - more than $200,000. He received quarterly statements indicating growth and profits in his accounts. Then, in February 2011, the victim attempted to make a withdrawal from his account but learned no money had ever been deposited. In fact, the financial statements he received turned out to be bogus.
In July, the victim met with CCSO detectives who conducted further investigation and subsequently obtained an arrest warrant. Holmes was arrested on November 21 and charged with felony theft scheme. Investigators are in the process of reviewing all Holmes' accounts and believe there could be other victims.
Anyone who may have conducted business with Leslie Holmes or Christian Financial Services and who believes they may have been the victim of fraud should contact Det. E. Clark of the Charles County Sheriff's Office at (301) 609-6499.
As a word of caution, detectives say it is important not to be swayed by the venue (such as in a church forum) in which these types of services are introduced and warn investors to be cautious and fully research the credentials of people with whom they do business.