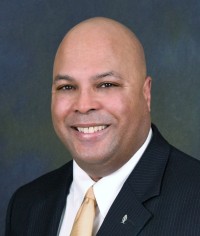 Ten years ago, shortly after we moved to southern Maryland, my wife Annik suggested that the abundance of job opportunities in the DC Metro area meant we would have no need to go anywhere else. At the time, I was convinced she was right.
As I prepare to leave Maryland for a new position with Liberty University in Lynchburg, Virginia, where I'll be an associate dean in the Helms School of Government, I look back on her statement and conclude that she was right - for the first half of our stay, anyway.
One could almost divide our decade here into "pre-run" and "post-run," referring to my failed bid for public office in 2006.
Prior to 2006, I served three years in the Bush Administration as a senior executive, and thereafter resumed what looked like a promising private sector career.
After my foray into the political arena, however, I experienced three layoffs, a downward adjustment of salary just to get and keep my last job, and eventually self-employment, which never came close to making up for the income I lost.
There have been a few triumphs along the way. I wrote
my first book
, and I've developed a national audience through my opinion columns, media appearances and speaking engagements. In Christian parlance, my mission field has expanded.
We graduated our two girls from high school, and the oldest of them from the University of Maryland. We watched our quiet, introverted son, who began first grade here in Calvert County, grow up to become a tall, handsome honors student and varsity athlete.
I've been exposed to some great people and organizations that have helped shape my view of the world, even if they don't know it.
The most important one in our lives has been
Chesapeake Church in Huntingtown
. Not only has it been a haven for us, from the staff and congregation to our church home group, which is as close as family gets, it has shown me what it means to be salt and light in the world.
Chesapeake Church is feeding tens of thousands of hungry families, and uniting other churches, schools, civic organizations, and local businesses and farms to eradicate hunger in Calvert County.
They provide free oil changes and basic auto maintenance to poor families so they have transportation on which they can depend.
They, chop, split and deliver firewood to families who depend on it as their only source of heat in the winter.
They deliver prepared meals to seniors.
They provide affordable mental health and life counseling to hurting people.
I could go on, but my point is clear. Chesapeake Church lives the guidance of the apostle John, who said, "Little children, let us stop just saying we love people; let us really love them, and show it by our actions." If every church in America was equally committed to community outreach, the social problems which plague this nation would no longer be a concern.
Instead, we outsource our compassion to entities that were designed for coercion, enforcement and the accumulation of power, not the care and restoration of people, and we eschew personal commitment to helping our neighbors, which makes us lesser people in the long run.
As a result, one of the tasks I take with me is to admonish Christians and the church to be a transcendent force for good in the world, dedicated, as Jesus commanded, to good works which help the poor and suffering among us.
I owe a great debt to Tom Cavanaugh, a community leader in St. Mary's County and a good friend, who helped refine my knowledge of the Constitution and the Bill of Rights, and introduced me to the principle of subsidiarity in the Catholic social teaching.
Subsidiarity teaches us that "a community of a higher order should not interfere in the internal life of a community of a lower order, depriving the latter of its functions, but rather should support it in case of need and help to co-ordinate its activity with the activities of the rest of society, always with a view to the common good."
This teaching was a revelation to me, and I thank Tom for introducing it to me and helping me to understand it.
One organization that puts the principle of subsidiarity into practice is
Calvert Healthcare Solutions
. This organization, founded by Dr. Raymon Noble in 2001, strives to provide low-to-no-cost medical care to the working poor who aren't poor enough to qualify for Medicaid, or old enough to qualify for Medicare, and who can't get or afford health insurance on their own, or through their jobs.
I take from them the lesson that America's tradition, observed as far back as 1835 and chronicled in Alexis de Tocqueville's
Democracy in America
, is for local communities to rise up and meet the needs of their own. Tocqueville said:
The general affairs of a country engage the attention only of leading politicians, who assemble from time to time in the same places; and as they often lose sight of each other afterwards, no lasting ties are established between them. But if the object be to have the local affairs of a district conducted by the men who reside there, the same persons are always in contact, and they are, in a manner, forced to be acquainted and to adapt themselves to one another.

Local freedom, then, which leads a great number of citizens to value the affection of their neighbors and of their kindred, perpetually brings men together and forces them to help one another in spite of the propensities that sever them.
Until recently, it's been part of America's DNA to tackle problems with a can-do, can't wait, no excuses spirit, and to do it at home, not in Annapolis or Washington or any other capital city.
That's the spirit behind the efforts of the
Concerned Black Men of Calvert County
, an organization which for nearly 15 years has provided mentoring, personal development, and educational support, to include thousands of dollars in scholarships, to young black people in Calvert County.
Their presence is particularly critical to the growth and well-being of young black men, far too many of whom don't have a father in the home, or a positive male role model to emulate. Less than half of all young black males in America graduate from high school, and that statistic, and all the other problems that flow from it, affect all of us.
The Concerned Black Men of Calvert County, one of the premier chapters of the nationwide organization of Concerned Black Men, are helping to raise up black boys and girls to be good men and women, and good citizens, one young life at a time. They're doing it because they saw a problem and set about to solve it, which is the American way. I regret that my job situation and my contracting finances kept me from finishing the membership process with them, because it was an honor to serve with them, and a blessing to play a small part in giving young people a sound foundation upon which to build better lives.
There's the
Southern Maryland College Access Network
, which provides college admissions and financial aid assistance to underserved young people, and for which I was the president of the board for a time.
My friends with the
Calvert County Republican Party
have fielded a team for the past several years to support the
Relay for Life
, and they joined 141 other teams to raise over $478,000 in the fight against cancer.
From one end of southern Maryland to another, there are hundreds of Tocqueville's "free associations," groups of people dedicated to no other agenda than to provide charity and hope to our neighbors - or to you should you ever come to need it.
It is here that I found the heart and soul of America, and the possibilities of what the American people can do for one another if we restore the values of community service and neighbor helping neighbor. As government fails us, and it will, we will need one another.
I will miss the people of Maryland, but I will not miss the one-party monopoly in Annapolis, or most of the Maryland congressional delegation. Never before have I witnessed good people so poorly served by their elected officials.
These people are so deep in the pockets of various special interests that they will lie, distort and delude even themselves to justify the plunder of the taxpayer, and the subjugation of liberty and the rule of law by government fiat.
Yes, Martin O'Malley, Steny Hoyer and Mike Miller, I'm talking about you and your cronies. I may not miss you, but I'll miss exposing to the world your hypocrisy as your actions contradict your meaningless words, your pandering to illegal aliens and the dependent class you helped to create, and your disdain for the entrepreneurs and risk takers that make America work.
People like
Tony O'Donnell
and
Mark Fisher
, who understand that you don't spend more than you take in, and that empowering small businesses to create jobs is the only way to grow the economy, are the exception rather than the rule in Annapolis
I've seen and lived the best of Maryland, and it's not in her politicians - it's in you.
You deserve better, and I will be cheering you on from south central Virginia as you strive to elect true public servants, people like my good friend
Charles Lollar
, who will respect and protect your liberties, and leave you free to be the caring, compassionate people I know you to be.
I owe a special thanks to David Noss of Southern Maryland News for giving me this space every week to express my views. I've come to know him as a journalist of the highest integrity, and that is rarer in the news business than you would imagine.
Thomas Jefferson once said, "Advertisements contain the only truths to be relied on in a newspaper." While Mr. Jefferson can be excused for a bit of hyperbole, his point is understood. David's work, however, is one of the pleasant exceptions to that rule. You rock, my friend!
Thus ends my last column for Southern Maryland Online. As I learn what my new duties require of me, I hope to continue writing and speaking about liberty, faith and family. If you'd like to keep up with my doings, please follow me on
Facebook
,
Twitter
or at my website,
Team Ron Miller
.
Keep fighting the power, my friends. What Alexander Hamilton said of the U.S. House of Representatives rings true across the American political landscape, despite what the elites - government, academia, the press, the entertainment industry, Big Business, Big Labor or anyone else - may believe or tell you.
"Here, sir, the people rule."