Political Commentary by Ron Miller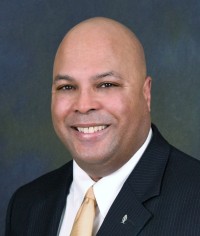 It must be nice for Governor O'Malley, as the head of the Democratic Governors Association, to be able to jet around the country insulting Republicans in preparation for his close-up on the national stage.
His
feud with New Jersey governor Chris Christie
was a hot news items for a while, and now he's accusing Republicans in Washington of
deliberately trying to undermine the economy
so President Obama will lose his reelection bid in 2012.
Many people have responded to O'Malley's "unhinged partisan rant," as a spokesperson for Speaker of the House John Boehner called it, but they needn't worry about anything he says. We here in Maryland are used to hearing a lot of words, with no substance or truth in them, coming out of his mouth.
It takes a special brand of chutzpah, however, for him to talk about someone else undermining the economy when Maryland is ranked
last in job creation
,
44th for business tax climate
, and is one of five states whose
bond rating is at risk of being lowered
if the federal government's bond rating is lowered, a reflection of our overwhelming dependency on Washington for our well-being.
Being joined at the hip with Washington isn't so great when the federal workforce is poised for significant reductions in the years ahead as budgets become more austere.
A governor less taken with himself and less focused on the next job might have concluded that private sector job growth was needed to prepare for just such an eventuality.
Such a governor would have seen the record accumulation of debt by the spendthrifts in Washington and concluded that it wasn't a good idea to have your state's future wholly dependent on their good judgment.
Such a governor might have followed the lead of a state like Texas where, since June 2009,
45% of net job creation in the entire U.S. has occurred
.
Texas was chosen by more than 500 chief executive officers as the
best state for business
, the seventh year in a row it has been recognized as such.
A governor who considered "jobs, jobs, jobs" a solemn oath to the people of Maryland rather than just a campaign slogan, would note the conditions that make Texas a super-charged job creating engine - low taxes, limited and flexible regulations, small and fiscally responsible government, right-to-work laws, global trade (Texas also
ranked first in exports
, making it nine years in a row) - and try to replicate them here.
Such a governor would have humbled himself and led a delegation to the state of Texas to learn from them how job creation is done, as the
lieutenant governor of California
did recently.
Such a governor would realize that government doesn't create jobs, businesses do, especially small businesses, which employ more than half of all Americans and account for most of the net new jobs in our nation.
We don't have such a governor, however.
We have the Teflon Leprechaun. And since he's essentially a lame duck after winning his second term as governor, he's already relocating his pot of gold to another rainbow, one that says "2016" on it.
And every time I think there's no way Americans would elect someone with his track record in Baltimore and Annapolis to the highest office in the land, I'm reminded that, back in 2008, we elected someone with no track record.
That makes me shudder.
Ron Miller of Huntingtown, Maryland is a conservative writer and commentator, and author of SELLOUT: Musings From Uncle Tom's Porch. He is the president of Regular Folks United, which promotes and defends individual liberty, and president of the Frederick Douglass Foundation of Maryland, the state chapter of the nation's preeminent organization of Christian black Republicans. The nine-year plus veteran of the U.S. Air Force and married father of three writes columns for numerous online sites and print publications, and his own website, TeamRonMiller.com. Join him on Facebook andTwitter.