Political Commentary by Ron Miller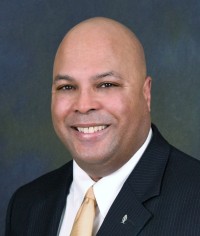 As of last night, the Maryland State Board of Elections had unofficially validated 96,441 signatures for the petition drive to place on the ballot the measure allowing the children of illegal aliens to pay in-state tuition for Maryland colleges and universities.
While there are tens of thousands of signatures left to be reviewed, the petition drive has more than met the threshold of 55,736 validated signatures. For the first time in 20 years, a law passed by the Maryland General Assembly and signed by the governor will be brought to the people for them to decide.
This would normally be a celebration of the power of the people, and their dominion over their government. The board's byzantine validation requirements aside, more than 130,000 individuals signed the petition. In the first round of signatures which were submitted at the end of May, 30% of the signatories were Democrats and 15% unaffiliated.
This is the People's Republic of Maryland, however, so there's nothing normal about it.
Governor O'Malley participated in a parade in Bel-Air on Independence Day, and let's just say he wasn't greeted with open arms. He brushed off the rough reception, saying he still has friends in Harford County, that those who oppose the inaptly named
DREAM Act
simply don't understand it, and that "once people kind of break through the hype and the hate that's been wrapped around it, I think people will make a fair decision."
This is the arrogance so prevalent in Annapolis and Washington these days. Everyday people are too ignorant, prejudiced or susceptible to suggestion to really know what's going on. They who are in the seats of power know what's best for you and me, if only we'd just listen to them.
Did they ever stop to consider that maybe we are listening to them, and we categorically reject what they have to say?
Similarly, President Obama brushed off the polls showing that 69 percent of Americans opposed increasing the debt ceiling, saying that we were too busy living our lives and that "professional politicians" are paid to worry about such things.
Well, we're not too busy to understand that when the credit card reaches its limit, you should stop charging. If the consequences of such an action at the governmental level are as dire as some claim, a supposition disputed by many economists, then maybe it's tough but necessary medicine to bring us to a more disciplined approach to financial stewardship. It's called common sense.
What makes their dismissal of public opinion so maddening is that if more than 130,000 had signed a petition in support of one of their ideas, or 69 percent of citizens polled stood with them on a particular issue, they'd be loudly extolling the collective wisdom and discernment of the people.
Hypocrites.
Perhaps everyday Marylanders realize at last they have the power, should they choose to wield it, to smack their elitist elected officials upside the head with a constitutional two-by-four called the referendum.
Judging from the early indications of the shape the redistricting battle is going to take, the expected
revival of the proposed redefinition of marriage
, not to mention
the tax proposals being considered
- the Department of Legislative Services was instructed by the legislators to find out "What could we tax that we don't tax now?" - the people may have to pick up the big stick and walk tall one more time.
Ron Miller of Huntingtown, Maryland is a conservative writer and commentator, and author of SELLOUT: Musings From Uncle Tom's Porch. He is the president of Regular Folks United, which promotes and defends individual liberty, and president of the Frederick Douglass Foundation of Maryland, the state chapter of the nation's preeminent organization of Christian black Republicans. The nine-year plus veteran of the U.S. Air Force and married father of three writes columns for numerous online sites and print publications, and his own website, TeamRonMiller.com. Join him on Facebook andTwitter.