Political Commentary by Ron Miller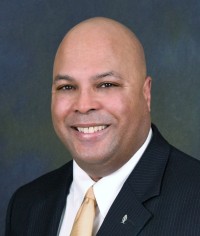 The stupidity continues to flow like a mighty river, or maybe something less majestic and smellier, from Government House, the official residence of one Martin Joseph O'Malley, aspiring political "it" guy and, regrettably, our governor.
Remember a few months ago when he proposed, and eventually got, a whopping $1.9 million in savings by
eliminating the state High School Assessment exam for government
? Maryland was one of the few states to require its students to pass an exam in government to graduate. While the course itself is still a requirement, many social studies teachers saw the move as diminishing the importance of learning how our government functions, so we could be its masters as our founders intended.
The trends in this nation toward civics illiteracy among our students
are well documented
, and Jay Leno's infamous "man on the street" interviews vividly demonstrate our complete cluelessness on matters involving government institutions and personalities.
So sorry, but it's all about the budget, O'Malley lamented. You mean the budget
where you increased spending by 11%
, the fourth-highest increase in the nation, despite a $1 billion structural deficit?
Well, he couldn't find $1.9 million to contribute to his 11% increase in spending, but he did find the time to champion a new requirement for graduation from Maryland high schools.
Was it financial or economic literacy so we could better understand how to get our personal, local, state and federal budgets in order? After all, school should be about more than just being a good worker because you know your math, science and English. There should be some training in how government works, because we own it, right?
Don't kid yourself. This is Commissar O'Malley of the People's Republic of Maryland.
I can't write the words, so I'll let the advocacy group No Child Left Inside (no, I'm not kidding) speak for the guv'na:
In an historic vote today, the Maryland State Board of Education provided specific guidance to all public schools to require that each student be environmentally literate before he or she graduates from high school. The vote cements Maryland as the first state in the country to approve a graduation requirement in environmental literacy, a credit to Governor O'Malley, to board members, and to Dr. Nancy Grasmick, State Superintendent of Schools.
I know you're rolling on the floor in laughter right now, but
they're serious
.
Our nation is in a debt free fall right now, one the Congressional Budget Office called "
daunting
," millions are unemployed, underemployed, forced into self-employment or have given up looking for work altogether, and
Maryland has lost 20,000 jobs
, nearly 1 percent of its workforce, in the past twelve months.
Our governor responds by making "environmental literacy" a requirement for high school graduation.
And before you O'Malley apologists start accusing me of being a tree-killer, and of demagoguery on the job figures because Maryland's unemployment rate is lower than the national average, I suggest you get out from behind your desks and go out into the world where real people live.
Talk to the professional woman with four children who's bartending because it's all she can find, and who's making less than she made in college. Talk to one of the people who comprise the 45.1% who are
chronically unemployed
, a level not seen since the Great Depression. Talk to the people who could find work only in Virginia, or who are self-employed, not by choice. Talk to other people not reflected in that tidy unemployment rate, a figure which is a false indicator of the job market anyway, because it doesn't count the people who stopped looking for work or who took part-time jobs because it's all they could find.
In these times, our schools should be preparing our students to be more informed and involved in government and economics, which are having, and will continue to have, an immediate impact on the lives of everyday Americans, and everyday Marylanders. "Environmental literacy" is just another agenda-driven government program designed to teach our children nothing about making it in the real world, but everything about being good little "green" automatons.
I'm all for saving the spotted owl but, given where we're headed, we may find their protected species status is less relevant than whether or not they're edible.
Ron Miller of Huntingtown, Maryland is a conservative writer and commentator, and author of SELLOUT: Musings From Uncle Tom's Porch. He is the president of Regular Folks United, which promotes and defends individual liberty, and president of the Frederick Douglass Foundation of Maryland, the state chapter of the nation's preeminent organization of Christian black Republicans. The nine-year plus veteran of the U.S. Air Force and married father of three writes columns for numerous online sites and print publications, and his own website, TeamRonMiller.com. Join him on Facebook andTwitter.