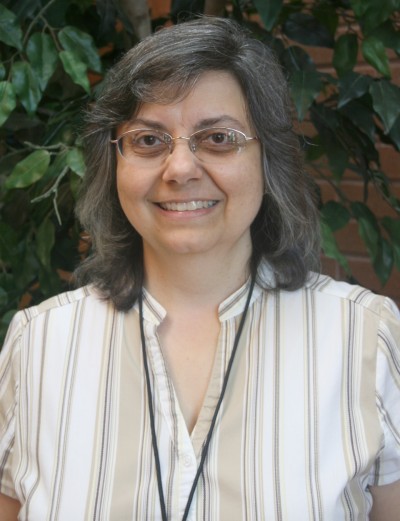 Debra Scoggins, a local educator, has been honored by the Charles County Bar Association. (Submitted photo)
LA PLATA, Md. (June 13, 2011)—Debra Scoggins, a government resource teacher for Charles County Public Schools, was recently honored by the Charles County Bar Association as the 2011 recipient of the Liberty Bell Award. The award is given to a non-attorney whose work has served the legal needs and interests of the local community. Scoggins was recognized for her efforts in coordinating the Mock Trial program for students.
Scoggins said she was honored to be nominated for such an award that highlights work that she loves to do. "It is an honor to receive this award. As a social studies instructor, it has been very satisfying to work with the students and provide them with the opportunity to better understand and appreciate the internal workings of our form of government through the 'real-world' simulations of the mock trial competitions. I would also like to take this opportunity to thank all of the people who are an integral part of this process every year," she said.
Students in Charles County's six public high schools compete in the Mock Trial program each year. The program allows students to experience a courtroom through hands-on opportunities, and to learn about the law, legal system court procedures, and the roles of judges and lawyers. Scoggins serves as the county coach and liaison to Circuit 7, which covers Prince Georges, Charles, Calvert and St. Mary's counties, and has been involved in the program for more than 19 years.
She also coordinates student use of courtrooms at the Charles County Courthouse and works with the Charles County Assistant Attorney Elizabeth Theobalds, Esq., who nominated Scoggins for the award. She was honored by the Bar Association during its 2011 Law Day celebration held May 6.
Scoggins started her career with Charles County Public Schools in 1991 as a social studies teacher at Henry E. Lackey High School. She has also worked at Westlake High School and helps coordinate social studies and government curriculum and supports social studies teachers in her current position.
She has a bachelor's degree in history from St. Mary's College and a master's degree in curriculum and instruction from Western Maryland College. The school system's participation in the Mock Trial program is supported by the Citizenship Law-Related Education Program.