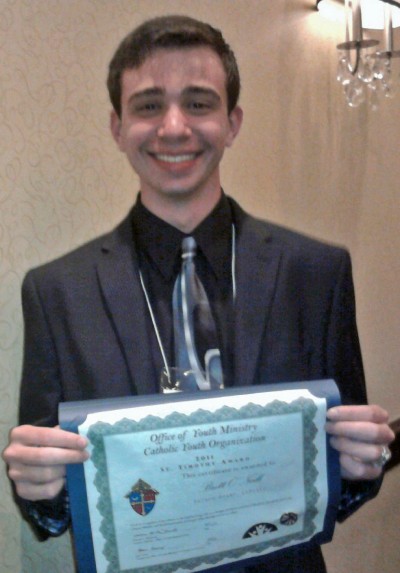 Brett O'Neill, in his senior year at St. Mary's Ryken High School in Leonardtown. (Submitted photo)
LEONARDTOWN, Md. (June 11, 2011)—Senior Brett O'Neill from St. Mary's Ryken High School (SMR), located in Leonardtown, has been chosen to receive the St. Timothy Award by the Archdiocese of Washington (ADW).
The St. Timonthy Award is given to recognize high school students for their outstanding contribution to their parish and campus youth ministry.
This year, 14 students will receive the award.
Master O'Neill is a member of Sacred Heart Church in La Plata, Charles County.