Finalists Placed Fourth, Eighth in State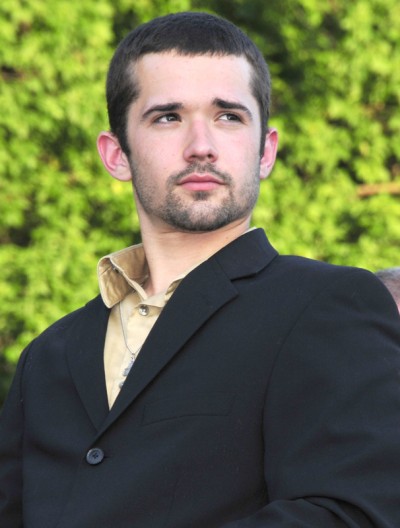 Nathan Hurry, 21, of Mechanicsville, placed fourth in Maryland and 14th in the region in Student Math League competition among community colleges. More than 8,000 community college math students enter the competition nationally. (Submitted photo)
LA PLATA, Md. (June 11, 2011)—The College of Southern Maryland Math Team placed sixth out of 17 colleges from Maryland, Delaware, New Jersey, Pennsylvania and Virginia in the annual Student Math League competition. In state rankings, CSM placed third out of eight colleges and in national rankings, CSM placed 68th out of 186 colleges.
Three students placed individually among more than 8,000 community college math students from around the nation who entered the competition. Nathan Hurry, 21, of Mechanicsville, placed fourth in Maryland and 14th in the region. "I didn't expect to do that well," said Hurry, who entered a co-op program between CSM, University of Maryland College Park's (UMD) A. James Clark School of Engineering and Naval Air Warfare Center Aircraft Division (NAWCAD) at Patuxent River Naval Station this spring.
Jonathan Crook, 20, of King George, Va., placed eighth in the state and 20th in the region, the second year that he placed in Math League competition. Crook graduated with highest honors from CSM May 12 with an associate's degree in engineering. He was CSM's outstanding physics student award winner this year.
Daniel Barnes, 20, of Brandywine, was in eighth place in the state and 20th in the region in the second round of competition.
"A lot of people don't realize the caliber of students that attend CSM," said CSM Associate Professor of Mathematics Donna Sperry. "Our ever-growing STEM [science, technology, engineering and math] Institute makes CSM a viable option for students looking to pursue a degree in the sciences."
The Student Mathematics League was founded in 1970 by Nassau Community College in New York. In 1981 the American Mathematical Association of Two-Year Colleges assumed sponsorship. The league has grown to more than 180 colleges in more than 35 states as well as Bermuda. There are two competitions each year, in the fall and spring semesters, and scores are tabulated to give overall results for the academic year.
CSM's Student Math League was formed in 1998 with 10 members. Each semester approximately 75 students take a nationally standardized test with the top five scores added to form the team score which is used in ranking CSM among other colleges in the state, region and nation.
For information on CSM's STEM programs of study, including the partnership with UMD and NAWCAD, visit
http://www.csmd.edu/istem/.