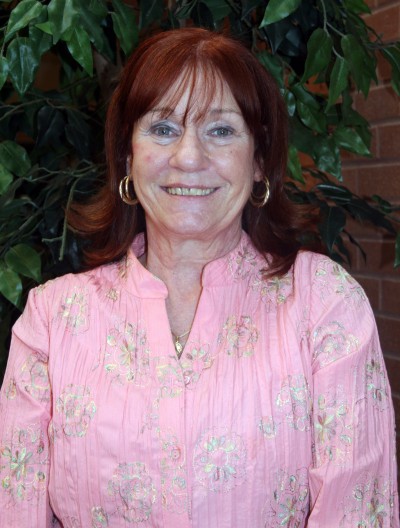 Susan Grote, a pupil personnel worker at La Plata High School, was named the Maryland Pupil Personnel Worker of the Year for the 2010-11 school year. (Submitted photo)
LA PLATA, Md. (June 11, 2011)—Susan Grote, a pupil personnel worker at La Plata High School, was named the Maryland Pupil Personnel Worker of the Year for the 2010-11 school year by the Maryland Association of Pupil Personnel (MAPP). She was honored on Friday, May 20, at the MAPP spring conference in Ocean City. Grote has worked at La Plata High School as a pupil personnel worker (PPW) for the past 16 years and was nominated for her strong commitment to supporting children and their families, for creating and maintaining positive relationships with community businesses and organizations, and for her dedication to ensuring students succeed.
Grote said she is honored to receive the award and to be nominated for doing a job she truly enjoys. "I am humbled to receive the Pupil Personnel Worker of the Year award. I was once told that to be a good PPW you had to have the courage of a lion, the curiosity of a cat, the memory of an elephant, the wisdom of an owl and the heart of a servant. When you are a PPW every day can bring different challenges – no two days are the same. We do such a wide variety of work it is hard to describe the job. I would like to acknowledge my fellow PPWs for all the work they do every day – this award should be for all of us. I am blessed to work at La Plata with the best administration, counselors, staff and support staff," Grote said.
Grote is the first PPW in Charles County to receive the award in more than 23 years of the organization's history, and is a longtime member of the organization. As a member, Grote has participated in the MAPP's Glen R. Munch Scholarship program and assisted in the awarding of the scholarship to a former student at La Plata. She also serves as the liaison between other county PPWs regarding MAPP conferences and professional development opportunities.
She was nominated for the award by several Charles County Public Schools staff members, who said Grote is well deserving of the recognition. Mary B. Neal Elementary School Principal Carol Leveillee worked with Grote when she was principal at Matula and said Grote's support demonstrates her exemplary work ethic. "During my 10 years at Matula, Sue was my PPW. She was a huge support to me especially in my first few years at principal. Her support to Matula and me speaks volumes to her character, work ethic and attitude towards student success," Leveillee wrote in a support letter.
Cindy Harrison, a PPW at Thomas Stone High School, said Grote is a dependable team player and is a wealth of knowledge and support to new PPWs. "Susan has been a driving force in helping the newer and inexperienced PPWs find their way. Even the more experienced PPWs find it very comforting to have someone like Susan to have ideas and concerns to bounce off of!" Harrison wrote in a support letter.
As a PPW, Grote takes on many different roles within the school and community and strives to ensure that students receive the best education and support available. She works with students, parents, community agencies, teachers, counselors, psychologists, and other educational specialists both inside and outside the school. She is also known among staff at La Plata as a strong advocate for students.
"She is an anchor for some of the students who struggle the most. She listens when they need someone to just hear what they have to say. I strongly believe that without her presence in their lives, many would choose to drop out of school," said Leslie Schroeck, counselor at La Plata, in a support letter.
In addition to her role as PPW, Grote is the coordinator of the student support team and the 504 coordinator at La Plata. She has also served as a class sponsor and is chief of the Charles County Rescue Squad.
Before Grote became a pupil personnel worker, she taught social studies at General Smallwood Middle School, where she began her career with the school system. She has a bachelor's degree from Frostburg State University, a master's degree from George Washington University and completed a human resource development doctoral program at the University of Maryland.
Source: Charles County Public Schools