Commentary by Ron Miller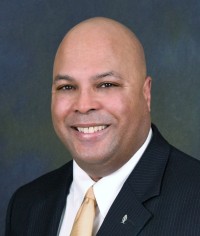 This week marks the tenth anniversary of my arrival in southern Maryland. On June 3, 2001, I showed up at my best friend's doorstep in Owings, and hung out with him and his family for two and a half months until my children finished school and my wife sold our house in Florida.
What brought me here was a political appointment to serve the then-fledgling Bush Administration as the chief information officer at the Federal Emergency Management Agency (FEMA), a job I started on June 4, 2001.
The past ten years have been marked by unpredictable events, and it's just proof that none of us can know God's plan for us. Even our being here was unexpected.
You see, I've been enamored with politics since I was a child, and I was equally passionate about Jesus Christ. My parents thought I was going to be a socially-active minister. I thought I was going to be a faith-driven policy leader.
After my life took several twists and turns, however, I was neither.
At the time when I would've gone to seminary to become a pastor, I was far from God. I walked away from the church for about 12 years. I came back to Christ in 1993 and have grown stronger in Him every day since.
As for my political interests, I was busy raising and providing for a family, and that didn't leave time for politics. As a result, I had given up on ever practicing politics as a profession, and migrated toward information technology as a career after serving in the Air Force as an intelligence officer.
Who would have thought that two of my friendships from my Air Force days, coupled with my IT background, would lead to a political appointment under a man I last served in 1978 when I was a volunteer on his campaign for the U.S. Congress? Or that the path would lead to us making Calvert County our home?
One former Air Force colleague, Stuart Bowen, currently the Special Inspector General for Iraqi Reconstruction, was on the Bush transition team, and he invited me to apply for an appointment and sponsored my application to the White House Office of Presidential Personnel.
My best friend Bill Cooper, who I'd known since my second year on active duty when we were stationed together at Strategic Air Command headquarters, invited me to stay with him and his family while I interviewed. He persuaded me and my family to move to Calvert County and, after I was selected, he and his family opened their home to me until I could find a house and bring my family up from Florida.
As I look back, I have a long list of public and personal events that fall under the category of, "I didn't see that coming."
I didn't see 9/11 coming, nor did I see that murderous attack pushing me to the forefront of the new homeland security mission, with
one publication
calling me "one of the most visible CIOs in Washington." I also didn't envision the turmoil of working as a political appointee in the Bush Administration, and anyone who's read my book knows what I'm talking about.
I didn't see myself experiencing the heights and depths of my professional life within a span of ten years.
In that time, I reached the highest salary level of my career, more than double what I was making in Florida as a project manager for one of the major professional services firms.
I was also laid off three times - in three years. In fact, I was laid off the same year I reached my highest salary.
Seven years ago, I was an appointed senior executive in the federal government, serving at the pleasure of the President of the United States.
Four years ago, I was a senior director with the American Red Cross.
A little more than three years ago, I was a highly-paid managing director for a private sector firm.
Last year, I was briefly on unemployment.
I didn't see myself
running for public office
, or
switching opponents
in the middle of the campaign at the behest of none other than the then-governor of Maryland, Bob Ehrlich.
I didn't know I was supposed to fear Steny Hoyer or Mike Miller when I decided to challenge them. I still don't fear them - or anyone else, for that matter.
I also didn't know how painful losing an election could be.
There were unexpected joys, too.
I didn't expect to be so graciously honored for my efforts as a candidate by being selected as
Republican Man of the Year
for Calvert County.
Who would have thought my shy, angst-ridden, introverted oldest child would become
a local star on the high school stage
and "a state theatrical multiple award winner," go off to college at the University of Maryland and get her degree in theatre, and end up doing
commercials, voiceover acting and theater in Los Angeles
? She's still angst-ridden, but it works for what she's doing!
I didn't expect my youngest, also painfully shy and squeaky-voiced, to explode into this 6'3", 220-pound man-child with a deep voice that he didn't get from his tenor-singing father! He's lettered in two varsity sports at Huntingtown High School, football and basketball, and handles honors pre-calculus like an opposing lineman.
In those respects, he is very unlike his father, whose only sports talents were a great work ethic and a willingness to hurl my body into the path of others for the team, and who shudders at any math that goes beyond multiplication tables!
Given that she's always marched to the beat of her own drummer, I should've expected, but didn't, that my middle child would be
in a rock band
.
Who would've thought I'd find my church home on the very first attempt? Or that I'd not only be involved in the music ministry, a passion since I was with the Sunbeam children's choir at Mount Calvary Baptist Church in Lake Charles, Louisiana, but that I'd help launch a new men's ministry? I first attended
Chesapeake Church
on June 10, 2001, and I've never gone anywhere else.
Who would have thought I'd be
a published author
? Or that I'd get to sit on the curvy couch at Fox and Friends, or in front of the camera for The 700 Club, MSNBC, CBN, and
many more
? Or that I'd be a regular guest on radio shows around the country? Or that I'd be
writing articles
for web sites, magazines and newspapers all over the country?
As I jokingly told someone recently, "I might be one of the most famous poor people in America!"
And who would have thought I'd have the privilege of sharing my thoughts with thousands of people, people like you who honor my efforts by coming back every week, whether it's to bless me or curse me. It's all a blessing as far as I'm concerned, and I can't thank you enough for helping to make this a memorable ten years for me and my family. I can't wait to see what the next ten years will bring.
Ron Miller of Huntingtown, Maryland is a conservative writer and commentator, and author of SELLOUT: Musings From Uncle Tom's Porch. He is the president of Regular Folks United, which promotes and defends individual liberty, and president of the Frederick Douglass Foundation of Maryland, the state chapter of the nation's preeminent organization of Christian black Republicans. The nine-year plus veteran of the U.S. Air Force and married father of three writes columns for numerous online sites and print publications, and his own website, TeamRonMiller.com. Join him on Facebook andTwitter.