Commentary by Ron Miller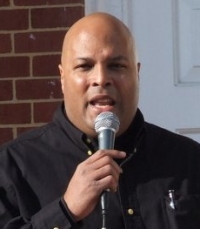 Have you ever reached a point where you start to become numb to bad news or events because they happen one after the other, almost non-stop?
I know what that's like. Ever since I decided in 2006 to stick my neck out there into the political arena, whether as a candidate, pundit or author, life has been, to quote author Lemony Snicket's title for his children's novellas, "a series of unfortunate events."
Punch-drunk Marylanders know what I'm talking about. Since the General Assembly special session in 2007, our wallets and livelihoods have been subjected to a ceaseless battering by a greedy state that doesn't want to stop spending and hasn't figured out that you raise revenue by growing the economy, not taxing it out of existence.
Sales tax increases, income tax increases, millionaire's tax, alcohol tax, fees that are taxes during campaign season but aren't taxes afterwards - one punch after another lands to the face, pummeling us into submission. And they're not done yet.
Senate president Mike Miller says they need to
exploit the special session on redistricting
this fall as an opportunity to replenish the transportation trust fund through higher taxes on you and me.
Why are you punishing us for your malfeasance, Senator?
It is you and your colleagues in the General Assembly who've raided the trust fund repeatedly over the years to cover your behinds for spending too much in the general fund. We trusted you with the trust fund, and you betrayed that trust. Why do we always have to take it in the shorts when you screw up?
And the taxes you're proposing are breathtaking, especially for a district like the one you misrepresent, where most of us rely on commuting for our daily bread.
Not only do you want to increase the gas tax, you want to index the tax to the consumer price index so it goes up automatically without being debated or voted on in the General Assembly, PLUS you want to add the 6 percent sales tax ON TOP of the increased gasoline tax.
Oh, and let's not forget the toll increases, which state Senator E.J. Pipken calls, appropriately, "
highway robbery
." It's going to cost us more to drive to the Eastern Shore to relax and recover from the gasoline tax increases. When are the punches going to stop raining down on us?
But wait - there's more!
That pesky teachers' pension fund, the account that is only 64 percent funded, is costing the state about $1 billion a year, roughly the size of its annual budget deficits.
Senator Miller's brilliant idea? Make the counties pay the pensions, saving the state $1 billion. That doesn't save you or me, though. Somebody's got to pay it, and cash-strapped counties will be left with no choice but to raise local taxes. Also, since the pension fund is already underfunded, taxes will have to be raised to cover not just current expenses but the shortfall as well.
I wonder what the weather's like in Virginia?
Ron Miller of Huntingtown, Maryland is a conservative writer and commentator, and author of SELLOUT: Musings From Uncle Tom's Porch. He is the president of Regular Folks United, which promotes and defends individual liberty, and president of the Frederick Douglass Foundation of Maryland, the state chapter of the nation's preeminent organization of Christian black Republicans. The nine-year plus veteran of the U.S. Air Force and married father of three writes columns for numerous online sites and print publications, and his own website, TeamRonMiller.com. Join him on Facebook andTwitter.