Commentary by Ron Miller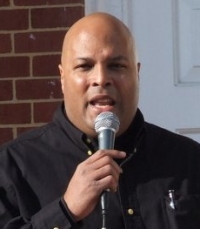 Are you outraged yet?
Yesterday, Governor Martin O'Malley
signed into law
a bill granting in-state tuition to the children of illegal aliens, people who broke our laws to come into this country, and continue to break our laws by remaining here. If they're working here, they're breaking the law. If they're paying taxes using fraudulent Social Security numbers, they're breaking the law.
And yet we're rewarding them by giving their children who graduate from Maryland high schools a privilege normally reserved for the children of legal residents of Maryland.
Not outraged yet?
A
fiscal note
from the Department of Legislative Services estimates this law will cost Maryland taxpayers $778,400 in its first year, over $1.6 million the following year, and over $3.5 million the year after that. The
costs could go even higher
, since they are uncertain about the numbers of students who would qualify.
The General Assembly just passed a budget to close a $1.6 billion deficit, and may have to come back to it during a special session slated for this fall, during which redistricting is ostensibly the topic, but an increase to the gasoline tax may also be considered. When we have projected billion-dollar plus annual deficits, we shouldn't be spending money we don't have on new programs, especially ones that make us a sanctuary for illegal aliens and reward lawbreakers.
But it's all good. They found places to cut in the education budget to offset at least some of the additional cost. They eliminated the state high school assessment test for government, saving $1.9 million. It's no longer a requirement for Maryland high school graduates to demonstrate that they know how their government works, so they can control it as they should.
That's probably how the one-party monopoly in Annapolis wants it, anyway. Senator Victor Ramirez, a Democrat from Prince George's County and the lead sponsor of this bill,
is annoyed
that the citizens are actually pursuing a referendum effort to get this illegal alien bill before the voters.
He claims, incorrectly according to state officials, that the referendum will cost more than implementing the bill itself. He complains that Tea Party groups outside of the state are funding the effort, despite having no evidence whatsoever to support such a charge.
Most interestingly, he questions why citizens are empowered to challenge bad laws through referendum process, even as he says he supports that right:
When asked if citizens should have the right to bring issues to referendum, Ramirez said, "Of course, but then why have a legislature? Where does it stop? I thought we were elected by the people and were accountable to the people. At the end of the day, if people don't like the decisions and the votes we're taking, that's what elections are for."
Still not outraged?
The Maryland Higher Education Commission sent out letters to our best and brightest Maryland high school seniors, informing them
there would not be a Maryland Distinguished Scholar award
this year. This deprives 350 seniors who plan to attend a Maryland college or university of $3,000 per year of merit-based college aid.
Many of these seniors, all of whom have 3.7 or higher grade point averages and high scores on standardized tests, made decisions to attend Maryland schools in anticipation of receiving this aid, and it's too late for them to reconsider.
I feel the pain of these parents and their children. It was a Maryland Distinguished Scholar award, coupled with a full-tuition scholarship from the school itself, which allowed my oldest child to attend and graduate from the University of Maryland. Even though these are merit-based awards, they were nonetheless indispensable to us as I experienced layoffs and loss of income.
In response, officials said the parents and students should have read the disclaimer, "subject to the availability of funds."
You mean like illegal aliens should have read the signs saying "Do not cross" in Spanish?
The $1 million annual savings from cutting the Distinguished Scholar awards would help to offset the costs of in-state tuition for the children of illegal aliens, however, so it's all good.
Now are you outraged?
If you are, then go to
www.MDPetitions.com
and find out how you can sign a petition to get this bill on the ballot so the people can decide. They need over 35,000 signatures by May 31st, and 55,736 by June 30th. Time is short and the signature requirements are high, so don't wait.
The politicians in Annapolis have only one reason for supporting this bill - it creates another captive constituency for them to exploit. Show them that illegal means illegal, and it's about the people, not them.
Ron Miller of Huntingtown, Maryland is a conservative writer and commentator, and author of SELLOUT: Musings From Uncle Tom's Porch. He is the president of Regular Folks United, which promotes and defends individual liberty, and president of the Frederick Douglass Foundation of Maryland, the state chapter of the nation's preeminent organization of Christian black Republicans. The nine-year plus veteran of the U.S. Air Force and married father of three writes columns for numerous online sites and print publications, and his own website, TeamRonMiller.com. Join him on Facebook andTwitter.