LEONARDTOWN, Md. (April 30, 2011) — The St. Mary's County Sheriff's Office released the following incident and arrest reports.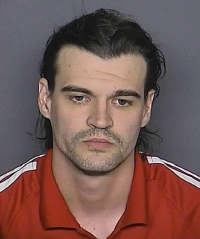 CHILD ABUSE: On April 27, detectives from the St. Mary's County Bureau of Criminal Investigations responded for the report of a suspected child abuse. Investigation revealed a student at Bannaker Middle School revealed to school staff that he had been choked by his step-father. Staff observed several red areas on his face, neck, head and eyes. The juvenile was subsequently interviewed by detectives at which time it was determined that Lamb had also caused various degrees of physical and psychological abuse to three other children, ages 9, 8, and 6, residing in the residence. Detectives, with the assistance of troopers from the Leonardtown Barrack, arrested Douglas K. Lamb, age 28, of Leonardtown, pictured above, without incident. Lamb was subsequently charged with 2nd Degree Child Abuse, Reckless Endangerment and incarcerated in the Detention Center under a $50,000 bond. Additional charges are pending following a review by the State's Attorney's Office.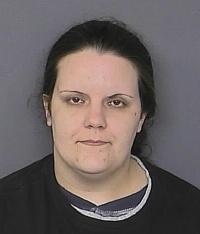 DRUG ARREST: Vice narcotics detectives indicted Mandy Lynn Brown, age 31, of Mechanicsville, pictured at left, for Possession of Oxycodone with the Intent to Distribute. She was originally held without bond.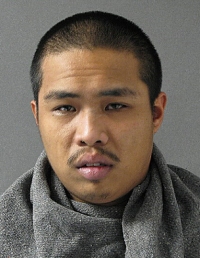 FIREARMS VIOLATIONS: Rainier Nazal Dizon, age 29, of no fixed address, pictured at left, was arrested on an open Grand Jury warrant that was obtained at the conclusion of a vice narcotics investigation. He was charged with various firearms violations as well as Reckless Endangerment and Possession of a Stolen Firearm. He was originally held without bond.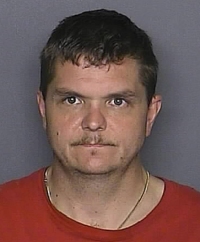 DRUG ARREST: Vice narcotics detectives observed John Michael Jackson, age 35, of Avenue, pictured at left, conducting drug sales in a parking lot of a business in the north end of the County. Suspect Jackson was identified by detectives as operating the vehicle with a suspended license. A vehicle stop was conducted and a search revealed a smoking device with cocaine residue, nearly $400 in cash, two cell phones and 171 Oxycodone pills with an estimated street value of $5,300. Suspect Jackson was arrested and charged; additional charges are pending against him and his passenger.