Commentary by Ron Miller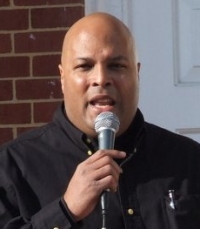 Before I go down this path, I want to be crystal clear that
House Bill 470
, which went to the floor of the House of Delegates Tuesday, and proposes to offer in-state tuition to the children of illegal aliens, will adversely affect all Marylanders.
This bill is fiscally irresponsible given our state budget crisis, and it is a violation of the rule of law. It is an affront to all law-abiding Marylanders and the tens of thousands of legal immigrants who followed the rules to come here.
It will contribute further to making Maryland a sanctuary for illegal aliens, who already cost our state $1.4 billion a year in benefits and services for which they didn't pay and for which they're not eligible. They will come here in droves from neighboring states like Virginia, which are much less hospitable to them.
That said, I've watched with amazement as the black delegation in the Maryland General Assembly applies the thumbscrews to their own constituents in the name of party loyalty. By showing favor to illegal aliens, these legislators are telling black people, who suffer from an 11.2 percent unemployment rate in our state, compared to 6.2 percent for whites and 8.8 percent for Hispanics, that they don't matter.
Let me break it down for you. Young blacks make up the lion's share of the black unemployed in Maryland, and in the nation as a whole. The latest figures show that 45.5 percent of black teens in America are unemployed. Their biggest competition for the low-wage, low-skill jobs for which they qualify? Illegal aliens, according to data from the Migration Policy Institute:
In particular, the stunning declines in recent decades in employment among less-educated young black men immediately raise questions about whether African-Americans have been hurt more by less-skilled immigrants than other groups of less-educated US-born workers…Indeed, there is some evidence that, where both groups are available for low wage and low-skill work, employers actually prefer the immigrants, and believe that they have a stronger work ethic and lower rates of turnover out of low-wage jobs. So perhaps native-born African-Americans have borne a disproportionately large share of the burden associated with unskilled immigration.
Does this matter to the black delegation in Annapolis, which supposedly has a vested interest in representing their constituents over lawbreakers who aren't supposed to be here?
What about the rule of law? Well, one of their number, state senator Joan Carter Conway of Baltimore City, declared, "I don't want to hear about the Constitution," when it was pointed out to her that providing government benefits to illegal aliens violated the supreme law of the land.
She went on to say that the Constitution allowed slavery until the 13th Amendment was ratified, presumably to justify her contempt for our nation's governing document when it prevents her from doing whatever she wants.
I don't have time to correct her revisionist history about the Constitution - that's an op-ed in and of itself - and I hope her statement is one of ignorance rather than intent.
Suffice it to say that Frederick Douglass, a great American and a great Marylander, broke ranks with his abolitionist mentor, William Lloyd Garrison, on that very topic. Douglass concluded that the Constitution was sufficient to defend the cause of abolishing slavery, and this was before any amendments were included. Garrison disagreed, and they had a falling out.
My point, however, is this. I will take the word of a former slave who actually drew his own conclusions about the Constitution, independently from his white mentor and after careful examination, over the opinion of a woman who never in her life endured the chains, beatings and degradation of being someone else's property. I think Mr. Douglass is more of an authority on the subject of whether or not the Constitution condoned slavery.
So if they aren't standing up for the interests of black people, which was the whole point behind creating legislative districts that were practically guaranteed to elect and send blacks to Annapolis, and if they don't respect the law, then what's their objective?
I'll answer that question by reminding everyone that, back in 2006, when then-Lieutenant Governor Michael Steele was running for the U.S. Senate, and was the target of racist comments and images from liberals around the country, it was state senator Lisa Gladden, a black legislator from Baltimore, who refused to come to his aid, saying, "Party trumps race."
Incidentally, she was also the one leading the charge this year to rename Negro Mountain, named in honor of a free black man who acted heroically during the French and Indian War. Apparently, debating the $1 billion plus budget deficit and the fiscal future of our state bored her, and she found something better to do while receiving her taxpayer-funded salary. But I digress.
"Party trumps race." I hope all you unemployed young blacks in Maryland remember that as she and her colleagues are throwing you under a bus loaded with illegal aliens, and then backing over you.
Ron Miller is a conservative writer and commentator, author of the book, SELLOUT: Musings from Uncle Tom's Porch, and the president of Regular Folks United, a non-profit organization dedicated to the advancement of individual liberty, free markets and our nation's founding principles. The nine-year plus veteran of the U.S. Air Force and married father of three writes columns for several online sites and print publications, and his own website, TeamRonMiller.com. Join him on Facebook and Twitter.