LEONARDTOWN, Md. (April 5, 2011)—The St. Mary's County Bureau of Criminal Investigations (BCI) Narcotics Division today released the following incident and arrest reports. The Division is an investigative team comprised of detectives from the St. Mary's County Sheriff's Office, Maryland State Police Drug Enforcement Division, and Federal Drug Agents (HIDTA Group 34). The Division was established on September 1st, 2007 and is based in St. Mary's County.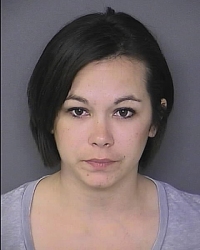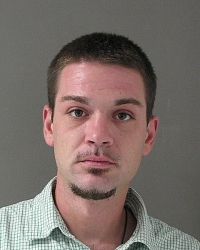 Barbara Ann Sneden, 26, and Craig Michael Ringler, a/k/a "Slicky," 29, were indicted on charges related to fraudulent drug prescriptions. Sneden was arrested and Ringler is still at large.
FRAUDULENT PRESCRIPTIONS: Beginning in September of 2010, the Vice Narcotics Division began an investigation into numerous fraudulent prescriptions that were being passed throughout the southern Maryland area. Suspect Barbara Ann Sneden, 26, and Craig Michael Ringler, a/k/a "Slicky," 29, were the driving force behind the passing of these fraudulent prescriptions and the receipt of the controlled pills. More than 56 fraudulent prescriptions were passed connected to these two suspects, at times through third parties. The estimated street value of the Oxycodone obtained was in excess of $151,000. Suspect Sneden was arrested on a multiple count indictment and suspect Ringler is still at large. Anyone with information on Suspect Ringler's whereabouts is urged to contact the St. Mary's County Sheriff's Office at 301-475-4200.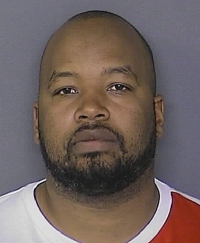 DISTRIBUTION OF COCAINE: Detectives began an investigation into suspect Delwin Matthew Thomas, 34, of Lexington Park, pictured at left, and the distribution of cocaine from his residence. A search and seizure warrant was obtained and was executed with the assistance of the St. Mary's County Sheriff's Office Emergency Services Team. Thomas was arrested after cocaine, police scanners, three cell phones, and cash were recovered. Additional charges are pending a State's Attorney's Office review.